DragonFly
February 13, 2011
"buzzz.Buzzzz" the small dragonfly drone hums as I remotely steer it through the air vents in Buckingham Palace. Today was the day that the Queen would make a big speech to the population of Britain. However, when I was done, there will be no population willing to listen. "Beeeeeeep"I am shaken out of my trance as a message flashes on screen. Destination Reached time to make some magic. I think to myself as I type a command sending my drone to the teleprompter on stage. As the drone links up with the machine, the queen's speech appears on my PC as it runs on the teleprompter for the queen to say. I quickly run my program and see my screen go blank. It had taken me weeks to perfect this program, as Teleprompters are made now-a-days so it can only be viewed by one person. The only two people who knew what was going on were me and the queen. And thanks to this program, the queen was completely under my control. My hands run over my keyboard typing in a new speech, a speech the queen HAS to say. "Let me get to the point. You people think we publicly serve you. When the truth is, you are our slaves." You can actually see the shocked expressions on the other officials, and the anger on the crowd's face." We do not and never have cared about you, you are a bunch of bumbling morons and that will never change." The queen smiles as if she spoke the planned speech instead of the speech that will ruin her career. I suddenly had an idea, and as immature as it was, I typed in a new command (moon the audience) the queen turns around, bends down, and pulls down her pants showing the crowd her bottom. I quietly laugh to myself. Best birthday ever. I take one last look around the room making sure I left nothing traceable. I open the door; only too find a thick pistol pointed at my chest.
"That was a good performance tonight Mr. Garcia." Says the women clad in black, I notice a slight accent, Russian maybe. "Too bad it was short-lived." She says coldly.
"Wait! You are a policewoman! You would never shoot an unarmed child!" I nearly scream in her face.
"Now, who ever said I was with the police?" she asks in a slightly mocking tone, and I realize she is not joking. Too bad I realize this a whole two seconds before a gripping pain fills my body.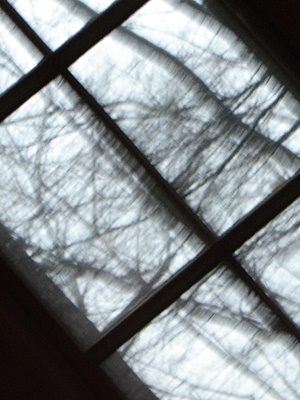 © Claire H., Boxford, MA