Koto Matsuri -3- Sunrise fragrance
August 2, 2010
Sunrise. Soft winds filter through the grass, spreading the seeds of the vibrant colored flowers. Sweet fragrances take hold of the town. Koto took in the last beautiful sights of the city as he marched towards the barn. He was scared, but the aroma of the town always put him at ease. He arrived at the barn to find the front doors wide open.
"Hello? Are you here sensei?"
He entered in chance that Lord Hyabashi couldn't hear him.
"Is anyone here?"
Three seconds flat, one step in and Koto was on the ground holding his head.
"….OW! What was that for?"
Lord Hyabashi stepped out from the concealment of the shadows.
"I did that for two reasons. Testing the development of your senses and because your too damn loud, I'm still nursing a hangover!"
Koto just let the second reason fly over his head while he puzzled what he meant by senses.
"Testing my senses? I was suppose to know you were going to bash me in the head with your hilt?
"Your senses:
Smell: The barn has an extra odor consisting of alcohol and bio…me
Sight: I left obvious foot prints
Hearing: the blade dragging along the edge of my sheath as I extended it.
Touch: the air in here is a little warmer that an non-vacant barn due to my body heat.
Taste: …want some sake?"
"….ehh OK, so I don't exactly rely on my senses, I don't usually need them at 5 am in the morning while entering a barn in my home town! Also, no, I don't drink."
Koto stood up and wobbled a bit as his equilibrium stabilized.
Hyabashi took the opportune moment to lunge at Koto with a face of complete terror.
"HYAAAAA"
Koto hit the floor as quickly as he had arose.
"WHAT WAS THAT FOR!"
"You've got a long way to go to be a samurai kid."
Koto stood up and took a couple steps back. When Hyabashi had lunged his way, he also brought along his overpowering spell.
"Koto, take this stick, I want you to do as I do."
Koto took the stick, questioning what he could get out of it.
"I want you to repeat what I am doing. This is a kendo Kata that will help refine your movements when wielding a sword. You are to memorize this, Got that?"
Koto began to do as told by repeating the Kata.
There was an obvious difference between Sensei and Disciple.
Hyabashi's Kata was more graceful and very confident, in oppose to Koto's vicious no confident version.
"Koto, Practice this until I get back. Don't stop on any account, even if your arms weaken. Being fatigued does help your learn, So don't discharge that otherwise. I will be back later, I have some things to take care of before tomorrow."
"Yes sensei, I won't stop!"
Lord Hyabashi walked to the door, looked back, opened his next bottle of sake, then walked off into the woods.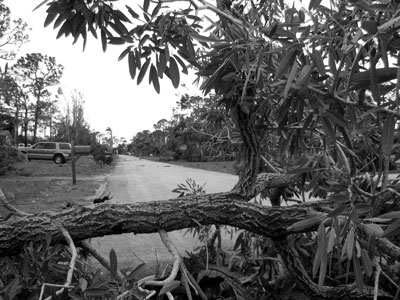 © Emily O., Boynton Beach, FL