Felicity's wild adventure 2
May 8, 2010
When we last left Felicity, she and her best friend Elizabeth had gotten caught taking gun powder barrels from the British, doing a job for the patriots. So, while Elizabeth and Felicity were being escorted to the town jail they had both come to the agreement that neither of them would use their one phone call to inform their family of what happened, especially Elizabeth because all her family supported the king. In fact they probably would save their phone call for when they needed it. Not that any of this matters because there were no phones back the but……. You get the point. So, this portion of the story is going to take place in Ben's point of view since both the
s are in Jail. For those of you who haven't read the first one, Ben is Felicity's dads apprentice and also a strong patriot. So Ben had been hiding behind one of the remaining barrels when the
s where taken to Jail. As soon as the Professor and the other two guards were out of sight Ben catapulted out from behind the barrels already coming up with a scheme to get the
s out of jail. He raced to the Merimans house as fast as he could without looking suspicious. He got a knapsack, food, a flash light, a black handkerchief to shield his face, and of course a little piece of metal similar to a paper clip today. He dashed out of the house being so uncareful that he ran into his boss, Mr. Merriman! "Oh, well hello there Ben, I could really use you're help in the store. There's a lot of business this time of day." Said Mr. Meriman looking quite confused. "I'm truly sorry, Sir I have gotten my self into somewhat of a pickle with the
s" Ben said and then the color completely drained from his face "Oh shoot……. I wasn't supposed to say that!" Ben muttered under his breath. "Wait….. The
s meaning who, my daughter?" Mr. Merriman now his face turning red like a tomato. Ben didn't respond he just stood there looking like a little puppy right after he knows he did something wrong. "Ben, I demand you to tell me where my daughter is this instant or you're fired!" Mr. Merriman said now getting anxious. Ben didn't even stir. "Well then I guess I'll just have to find a new apprentice." Mr. Merriman walked away in a huff. Ben ran away from the house as fast as he could, trying to keep back then tears. "Why didn't I do anything I just lost my only job for a twelve year old red head!" He exclaimed. "Why did I even take this stupid job! I have already risked my life twice and lost my job all in the same day!" He was getting really angry now. "I know! I did this so I could save my rights as a citizen of Virginia and America! Now let's go kick some butt!" He said! And ran off out of sight again. Having no idea what lay in store for him next. Will Ben drop out? Will the
s ever get out of jail? What will happen to un-employed Ben, will he be able to get his job back? And most importantly when does Penny, Felicity's horse come into the story? All the questions and more will be answered in the next addition of Felicity's wild adventure!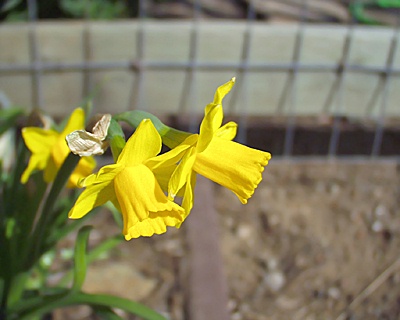 © Greg C., San Jose, CA