Death is not on my Daily Planner
March 30, 2010
Death is not on my daily planner. But here I am, looking at my mother face down on my bedroom floor with a note on her back reading: Don't Run! Your next. Too bad your mommy couldn't save herself or her little baby!

I am not one to cry. I've been in who knows how many street fights, school fights, broken bones, and black eye's! And yet, crying just wasn't a thing for me. But nobody knows anything about my "little" fights and all, even the people who I fought with; they all got there mind erased. Only she knew, and of course my younger sisters too.

She always warned me this would happen. As it happen to her and my unknown grandmother. She guessed it would probably happen, but she never doubted it wouldn't. Now that it has, it's time to do what I was first taught to do in training and go and get my younger sisters from the boarding school they are at.

My mother always said when this happens, to get everyone and Run!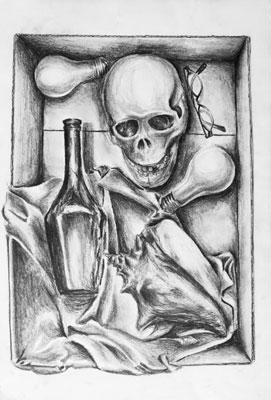 © Karen S., Norwalk, CT