The Mystery of The Fireplace or The Monster
March 10, 2010
Sitting by the warm fire I heard the crackling noise of the fire or so I thought it was the fire.

I was sitting in front of the fireplace drinking my hot chocolate when I heard the crackling sound of something familiar. I right away thought it was the fire but I was wrong it was something else. Perhaps someone was in trouble, but you know I'm only telling about the past, but it was someone that I knew very well and we were so close we should have been sisters. When my mom found out she sent me to a place so that she does not blame me for the whole incident or how she said "You did this to her to back at her for stealing some thing that was yours!" She was never the same again. So now that you know the story I could tell what happened to her. Some one killed her.
I suppose I could tell you who did it, it was Peter. Peter is my other best friend he thinks the world revolves around him. I only think it was him because he would get back at her for something she did to him. To know something like this is a big risk I'm taking here so don't tell anybody not even your pet because it could a wizard in disguise and don't even tell the priest of your church because he could be a cop in disguise. But my point is don't tell anyone. And if you do tell someone I will have to hurt you really bad.
Peter must not know that I know this so don't tell him. He knows that I might know something like this so he is after me next and I am on the run with my mom because I convinced her to find a new house in New York I think that it will be fun because my best friend peter doesn't live there. When I told him that I was leaving he was kind of mad that I was leaving to make new friends and have more fun than I was having in New Jersey. I even made a new friend over the phone talking to our landowner's daughter. I found out that she lives Right next to us so she can make sure we don't do any thing wrong.
My mom finally found out that Peter killed Jessica my best friend. And so she called the police and they didn't believe us. I think they should.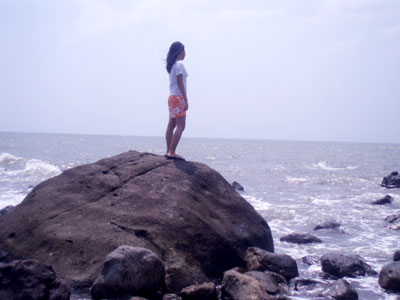 © Grace L., Bacolod City, Philippines