Liontamers4
December 17, 2009
I left Damien to take care of everything himself, while I went into a search for food: we were getting low in the food department. That's when I saw Raul. I slipped a little further closer and saw… I rubbed my eyes; I could NOT believe this… Raul was talking to a girl! Talking…. a lot to the girl! I felt a pang in my heart. Perhaps…. jealousy? I shook of the thought of jealousy and instead thought about how the pang was a more mother-type feeling. But deep down…? I knew it was jealousy . Suddenly, I glimpsed a lion. It'd been a while since we'd seen Maximo. I thought, it's just a lion. Nothing'll happen. But I was wrong. The lion crept behind Raul, the girl, of course, couldn't see. I saw its muscle tensing as it crouched for a spring. I hoped it was going to pounce the girl, but just in case, I edged forward.
Yes. It pounced on Raul just as the girl turned to go. I watched her disappearing form before riveting my eyes to where Raul fought off the lion. I promised myself that at the first sign of weakening, I'd help. So biting my fingernails, I watched. Raul finally hauled the lion off his back and the lion immediately snarled, "We Lions shall destroy Venice. We cry for our freedom. Venice will fall and the Lions shall rise. You and your friends will be the first to die. Then the lion became stone again. The sly little…
Raul looked left and right, making sure no one saw. He held his side and ran.
Raul was always so dark, so silent. I had wished almost every night that he would tell me what goes on in his head. And so now when I saw him talk to the girl, I felt betrayed. So when he got back to our little hidey hole, I cornered him and asked straight out who the girl was, while pointing to his cut in his side where the lion had gripped him with its claws. Raul said nothing. Of course. "I saw you talking to her. You sure did have a lot to say," I continued. "It's not what it seems." That's what Raul had to say. That's it. I sighed and shot back, "The whole world is not what it seems!" and stalked away and cuddled close to Angelo under the blanket. That night, I cried myself to sleep. I tried not to worry anyone else, or alert them in Raul's case. So that night was a night of silent tears that froze from the cold night air.
___ I had a cough the next morning, so Damien went out to steal some medicine. I felt bad that we would need some extra stealing, and especially that we needed to steal in the first place. Most of the day, I tried to avoid Raul, but he was looking for a moment by ourselves, so I was immensely glad when Damien brought the medicine. Though I tried to get him to stay, he said Raul was here, so he left at a sprint to go do whatever he did during the day.
Whenever Raul tried to confront me, I excused myself to the bathroom or to feed the kitten or Angelo. But it was that moment right after my rest that I woke up and I spotted Raul, waiting 4 feet away. Immediately, he came to stop in front of me, and I tried to think of an excuse I hadn't used yet, but Raul was quick.
Lashing out, he gripped both my wrists and backed me to the wall and said, "Look at me, Catherine," when I tried to duck my head to the side and look away. Tearfully, I looked up into his beautiful stormy blue-gray eyes stared into my brown-hazel ones and said, "Stop trying to avoid me, Catherine. You know it won't work!" I lapsed into silence because I knew when Raul wanted to talk, he'd say a lot. When he said a lot, it was going to be something important on a scale from1-10.
"That girl I was talking to was going to help us. No, not as in charity, Catherine," his voice almost had a hint of a joking lilt as he saw defiance in my eyes. "The lions. She's going to help us stop the lions from destroying Venice… and perhaps find out families." I gasped. No. I didn't want my parents now. Not ever. I thought I had, but now I knew. I loved my family now.
But… if it meant stopping stone lions from destroying my home… "Alright," I whispered, my voice quavering. Raul kissed my cheek, "Thank you."
I went back to a fitful sleep where I didn't wake up until the next morning; the day we'd save our beautiful Venice. I packed a whole bunch of things in a back that a slung around one shoulder. Everyone was quiet, knowing that once we did it, it'd be our final deed together, probably.
Raul had obviously informed them of everything.
So we left for the statue of Maximo which we found was missing.
5 minutes later, the girl showed up and introduced herself as Cecilia.I only curtly nodded, petting Stella's head and adjusting my grip on Angelo's pudgy little hand.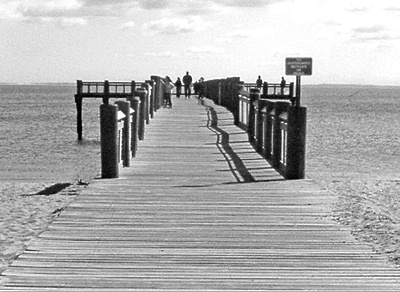 © Kevin F., Milford, CT