That Night
November 24, 2009
"BOOM!" I awoke to hear the sounds of bombs dropping. I loath awaking to these vexatious sounds. My name is Corporal John Hopkins of the 156th airborne, U.S Army. I am stationed within the borders of Afghanistan along with six of my amicable comrades. Our mission: to stop the terrorists from committing nefarious acts.
My life along with my comrades lives have been in danger over a dozen of times. Our platoon has been ambushed while clearing out towns. There were dozens of infidels, that day keep replaying in my mind. My platoon and I entered a town, to expose multiple WMD's. (Weapons of mass destruction) This mission was supposed to involve two of our most astute special ops units and us. My platoon and I were sent into the town first, to clear out the infidels. That idea turned out to be ineffectual. My comrade Sgt. Roger Frankensteen and I headed to the building on the right. The other four comrades went to clear out the buildings on the left. When Sgt. Frankensteen and I entered the buildings we noticed that there were close to one hundred rounds of ammunition lying on the floor. We knew that something was wrong. We kept our composure and followed through on our mission. We got to the last doorway in the building when we heard gunshots from outside the door. "Get down, Get down" the rest of the platoon was yelling to us from the other side of the street. We determined that we should return back to where we started. On our way back we ran into some very nefarious individuals holding ak-47's looking straight at us. We tried to solicit them to drop their guns, but they didn't understand. We called for help. "We need shots put down at the entrance to the right building." Instantly after I called; the backup was there, shot rained through the mud covered walls, killing all four of the infidels, and saving our lives.
My platoon is my new family here in Afghanistan. We know that if we are in danger someone will be there to help us. My deployment here in Afghanistan is only for a six more months, but I know even after I return home. My platoon will still be with me. Even though the time in Afghanistan causes troops malady, I will still be an advocate for the war.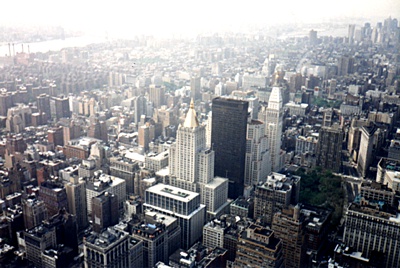 © Kristen L., Wilmington, DE