Sarah Lawrence College
MAG
April 8, 2012
Yonkers, NY: This private coeducational liberal arts college was founded in 1926. The campus occupies 44 acres near the village of Bronxville, 30 minutes north of New York City. Sarah Lawrence is a member of the Middle States Association of Colleges and Schools, an organization that assesses and accredits institutions of higher education based on specific criteria.

Sarah Lawrence has 1,300 undergraduates and over 300 graduate students representing 45 states and 35 countries. States sending the most students are California and New York. The acceptance rate is around 60 percent, and Sarah Lawrence claims that SAT scores are not a high priority. The school has a student-to-faculty ratio of 9:1, and it claims that students have twice the amount of contact with professors as students at other universities. The school likes to take advantage of its smaller student body by making 90 percent of classes intimate, highly interactive seminars and private tutorials. Eighty-five percent of students live on campus and the college promotes on-campus residence to emphasize "individual responsibility within a community setting."

One of the factors that initially attracted me to Sarah Lawrence was that it is a liberal arts college, which is very important to me when thinking about my future. A liberal arts school aims to teach students about many different areas instead of just one specific course of study. Liberal arts colleges are often smaller than public universities, and I think a large university might be overwhelming for me. A smaller student body also means that each attendee gets more one-on-one time with faculty and has a more personalized college experience.

Another aspect that appeals to me is the writing program. Sarah Law­rence has a nationally recognized writing program because students have the opportunity to work with faculty members who are active, successful writers. The school offers courses in creative nonfiction, fiction, and poetry, as well as an undergraduate literature major. I am a writer and am interested in going into English or a writing field, so the fact that this college has a strong writing program makes it stand out for me.
Academics are obviously important to consider when picking a college, but another equally important factor is student life. I don't want to just learn at a school; I want to get the full college experience. Some student activities and clubs I think sound interesting are the annual spelling bee, outdoor music festival, "Treble in Paradise" (the campus's a cappella group), the Street Reading Club, the Sarah Lawrence Review (an annual literary journal), the Debate Club, the Society of Ukulele Enthusiasts (I play the ukulele), Model United Nations, International Students Union, American Sign Language Club, and Common Writers literary group. Sarah Lawrence also has a homecoming dance and a fall and spring formal. The fact that there are hundreds of ways for students to get ­involved is a huge plus for me.
One other factor that stands out for me is that Sarah Lawrence is one of the few schools that offers an alternative to dissection. I like to think of myself as an animal rights activist, but that isn't the only reason that this appeals to me. The fact that the school has this policy makes me feel that it really cares about students and respects their beliefs.

Now, everyone knows that private education comes at a high cost. The tuition at Sarah Lawrence is $45,900. Extra expenses for room (not including meal plan) brings the total to $56,000 per year. This seems like a lot, and it is, but Sarah Lawrence offers many scholarships and financial aid. The school makes the financial aspect easier by automatically considering students for scholarships when they apply. Scholarships are awarded to applicants who demonstrate "academic promise and an exceptional fit to the Sarah Lawrence ­community." More than half the student body receives some sort of financial assistance, and the average package is $36,202. That means that students getting financial aid pay about the same as many students attending public state universities (around $20,000).

By researching Sarah Lawrence College, I realized it would be a great place for me. It is the size I am looking for and is in a good suburban location. By learning about this college, I have realized what factors are important to me as I decide where I want to go to continue my education.

Learn more at www.slc.edu.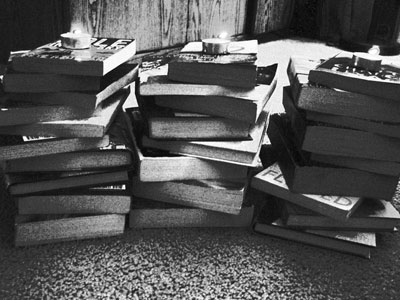 © Alexis R., Clarkdale, AZ