Changes
April 14, 2009
The moment I stepped off the plane I knew I wasn't in "Kansas" anymore. I wasn't even in North America. I was stepping out of my well known world onto foreign soil, actually an airport tarmac. I was eleven at the time, naïve and green, white and horribly American. I was now to live in a city of 20 million inhabitants in southern Brazil. I crinkled my nose as the tropical air tainted with pollution tickled my senses and I thought, "Welcome to São Paulo." My closed minded, western view exploded as I soon met face to face with the reality of a third world country and the conditions in which its masses survive.
I had previously considered poverty as living in an unairconditioned trailer, owning a car that was over fifteen years old, and not being able to go out to eat at least once a week. My childish assessment dissolved as I watched true poverty slip by my car window, like an ugly scar running through the city, on my first trip across town.
I saw that poverty isn't living in buildings with walls; rather it is huddled in boxes under bridges. It doesn't even own a bike, let alone a car. It eats discarded, rotting vegetables thrown out by elite restaurants.
I soon perceived poverty as a tangible disease; one that is passed on from father to son as one passes a beer bottle from the lips of one to another. I felt its pang when elementary aged children, forced to beg, came to our door asking for something, anything to eat because there was no food at home and their father had been missing for a week. I saw its grip when it led a family to gather outside a school to dig through the garbage in search of recyclable items and stray treasures. I heard it in the sound of gunshots in the middle of the day as police invaded a slum in search of drug lords and other characters of ill repute. I smelled its repugnant presence as drugs were dealt and smoked outside our house. I tasted its bitter consequences when our sixteen year old car was stolen from our doorstep, stripped, and left on a deserted street a few hours later. I learned then what the tourist books never mention. I learned how the vast majority of the world lives.
The seven years I have lived in Brazil have shaped my view of the world and sharpened my perceptions. Hardly has there been a day in which I have not heard the cry of the underprivileged and oppressed and not longed to right the wrong. I have learned, however, by seeing the smiles of hungry children, watching families with nothing to boast of roll in laughter, and hearing wealthy men growl in despicable disgust over having to wait at a traffic light that poverty is not just what meets the eye. It is a state of being. It is living without hope, purpose, and love. Those who truly live in an impoverished state do so regardless of what material possessions they own and what comforts they enjoy. Mother Teresa had a very accurate recognition of this and stated, "We think sometimes that poverty is only being hungry, naked and homeless. The poverty of being unwanted, unloved and uncared for is the greatest poverty." This poverty is rampant in the western world, in privileged and poorer classes alike. A change in perspective and in mind is necessary to eradicate poverty from its dark haunts. It starts in the schools, in the homes, in the families, in the heart. When we can see past the end of our noses and have compassion on those we come in contact with, poverty will lose ground. The battle has been raging for millennia. It takes one generation to put others before self and help out for the general good. I want to be part of that generation.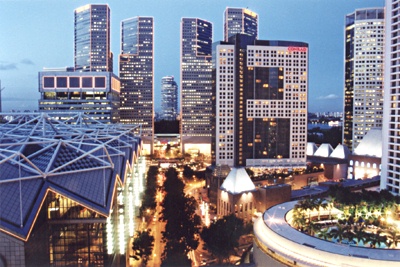 © Gretchen L., Edina, MN