Bitcoin, the Brilliant Baffling Cryptocurrency
April 22, 2018
Bitcoin, Every day the value of bitcoin changes. There are unpredictable price fluctuations that make it difficult to determine the price of the currency. This makes us all wonder, can bitcoin actually shape our future?

As many entrepreneurs, investors and CEO state that bitcoin is a unique and different way of thinking of currency since it isn't determined by the supply and demand of the goods in the economy. Instead, the value only fluctuates when the people want it to. Chamath Palihapitiya has stated in an interview with TechCrunch, " Bitcoin and things like it is the equivalent of the "red pill" we are entering a complete world of uncharted water… What you're talking about right now is for the next three to five years an unbelievably better store value. It is gold 2.0" Essentially Chamath is stating that bitcoin is gold 2.0. Gold is determined by the government and how the government thinks much each ounce is worth. But on the other hand, bitcoin does the same thing but gets its value from normal everyday people. But there always the downside of things like Bitcoin

As bitcoin skyrockets, experts can not predict when the price will drop or rise dramatically. Chamath's theory is 100% correct but oddly counter itself. If anyone can decide on the value of bitcoin, could anyone destroy an economy with a press of a button? This is the main reason why people, economies, governments, and investors are scared to invest.

Even with the unstable value, Bitcoin has pushed through and keeps on rising in price. It would be better if there was a set value in the cryptocurrency. "Yes, bitcoin valuations are at rock bottom, but these recent developments demonstrate the strong future potential of the currency." (Shobhit Seth, Investopedia) As Seth said, even with these drops because of the development and community there is a high chance that bitcoin will only get better.
A few years ago my friend and I were browsing the internet, we came across an article that was talking about digital currency. We read through the website and we could see hundreds of "theories/stories" talking about the future of bitcoin. Most of it sounded as if a 10-year-old was talking about a new toy he had bought.

But after reading through what seemed like hundreds of articles, we both were curious if this guy's "Professional Article" was even anything serious…. As we search online about the so-called "Bitcoin" we came across the market value. There we saw the numbers one zero zero…. our eyes were popping out of our eye sockets. We both looked at each other, and like the dumb 9-year-old boys we were. We tried everything to get hands on one bitcoin. But…. That didn't go as planned. We ended up passing out while trying to see "How to videos"

The fluctuation of bitcoin's price is undeniable big and unpredictable, but with further development I believe that this currency can one day merge with other more powerful currencies and fit with one another. The digital age has just arrived and this is an improvement that we must not ignore.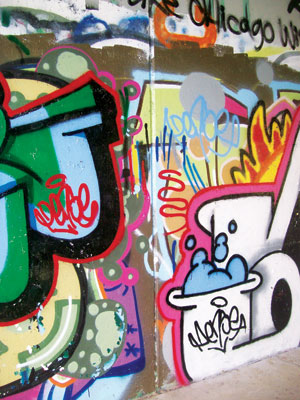 © Michelle W., Ada, MI