Control
November 26, 2017
As I lied on my bed well over midnight, silent tears trickled down my hot cheeks and I wondered if I would ever fall asleep until it came out.  Audition. Waiting. Callback list. Callback. Anticipation. Cast list.  All equally terrifying. Because of my natural anxiousness,  I often over plan which leads to me feeling unfulfilled and feeling like I didn't do my best. The shadow in each one of us becomes our most loathed enemy because they keep us from what we love most.
Coming up to my sixth audition,  there are two major events that triggered Shadow Monica to come into my life and convince me that I never would be good enough. At my second audition for Oliver Twist at the CB Productions theatre, Shadow Monica came out of hiding and whispered in my mind that I wasn't good enough and I never would be good enough. I sat against the wall, my legs visibly throbbed. Shadow Monica took me over. I couldn't shake her off. When I stood up to perform a cold reading, my legs gave out and I split my pants in front of my friends and those I looked up to.  Shadow Monica laughed maliciously and focused my eyes on confusion and embarrassment. From that time on, Shadow Monica completely took over my life and began to over-plan. When realizing that I could overcome the overwhelming pressure of shadow Monica,  I did not get cast.  I had previously been cast in two consecutive shows. I had created confidence that I would be a part of this cast. Shadow Monica again filled me with confusion.  I did not want to ever disappoint the director again but Shadow Monica took over my life and began to over plan for every class. While I thought that I was doing what the director wanted, she saw that I wasn't having fun. She saw Shadow Monica and not the true me.
While theatre triggers Shadow Monica to come out and show her face to the world, I have put so much more effort into all the things I love most. I have learned much about myself, more than I ever would have learned without the struggle with Shadow Monica. I have found so many beautiful things that I had never seen before. I began to realize why theatre is such a gift. You are able to walk in someone else's shoes and experience their experiences, without the emotional pain that stays with them. You create the most beautiful kind of art. No other art can encompass music, dance, through, light, sound, live human persons, and an audience. Theatre can teach you that life is short and if we don't experience life to the fullest, we miss out on all the wonderful opportunities life gives us.
Through this last semester of my acting class and the show Our Town, I have learned that you don't need to be perfect. We aren't made to be perfect. We are made to learn. We are made to go out and proclaim to the World why life is so wonderful. Theatre is the way to realizing that Shadow Monica can't completely consume my inner person because even when we think all hope is lost, there is a part of us that longs to truly be ourselves. 
Theatre is a hard business. It can create alternate persons of yourself that keep you from what you love most. Even though in the moment you may question why this is happening to you, you can gain so much experience and work so much harder for what you want. You can push yourself to your full potential instead of waiting around for something that won't happen without effort. Theatre is not my suicide pistol. It's the one who is holding the pistol. Shadow Monica is my arch-nemesis. Shadow Monica VS Monica. We all have a raging battle. It's how we choose to try to conquer it.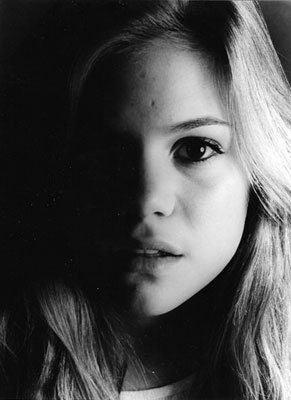 © Michelle M., Plainview, NY