Escaping
November 1, 2017
When I first heard the song "Royals" by Lorde, I didn't care why it was written. All I knew was what I was seeing when I closed my eyes. Not the official music video, but mine. There was a neon blue sign popping out in the dark in front of an inconspicuous building that read in delicate script "Royals". The inside might be a normal bar, but in the basement? A secret operation of young adults that wiped their identities, becoming no one, but anyone at the same time. They might work together to take down the 'bad guys', because what good story doesn't have those?
But mostly, the opening scene. Heels clicking on pavement to the snaps every two beats or a girl in the bathroom checking to make sure her disguise was perfect before entering a large room packed with bodies where she would tilt her head down so the security cameras couldn't see her face.

Something as simple as a 3 minute song can create an entire world for me, anything but the one I am in now.
You see, writing is my escape. Reading is my escape. In books, I am not the subject of the plot, but instead I can get lost in someone else's story. I create characters until they seem real and come up with situations that happen the way I want, and not what actually happens.

But why do I do this? Why do I crave the distraction that comes with flipping pages and words appearing just by hitting small keys on a computer? The answer isn't simple; I could fill a memoir with events in the past few years that have affected the way I live, but I want to move past those. I want to forget my frustration with the doctors who didn't know what was wrong with me, or the therapists asking how they can help. All I want to think about are words and the places where I belong but can't be. The only problem is, I can't shut my mind off.

One particularly difficult day I collapsed on the couch in exhaustion, but I had accidentally fallen on a blue Walgreens packet filled with pictures. My mother is constantly documenting family events with her exotic red camera that has a bright green flash that blinds anyone looking into it. In one picture I was looking away from the lense with a smile on my face. Some people might call it pretty, but I knew that it was fake. What got me thinking, though, was do the workers at Walgreens ever look at the pictures they are printing, and think about the lives that people have? Would a stranger see a picture like mine and ever wonder the context? Why the smile seemed a bit forced? One part of me said no, no one would care about that sort of thing, but the other part of me, the better part, thought it was possible.

So I created it. I imagined a boy, maybe 17, who works at his local Walgreens and one day sees a picture of a girl, and he's captivated. He looks through her pictures every week and wonders who she is and what her voice sounds like, her laugh. So simple, so innocent his thoughts would be; until the pictures stopped coming. Would he go into a rage, or give up?

There's something empowering about being able to create something, which I suppose is how artists and musicians feel, the thrill of completing something that not everyone can.

I want that thrill; I thrive for it. I don't want to be famous, but I want to be the person who can fabricate words into sentences that can make people laugh or cry or just escape.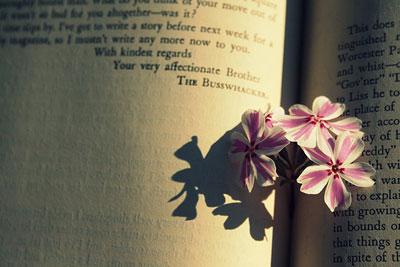 © Jordan K., Oxford, GA