The Game of Life
October 14, 2017
"There have been only two geniuses in the world- Willie Mays and Willie Shakespeare" once quipped Tallulah Bankhead. During the last decade I have come to know both. I have been playing competitive baseball since fourth grade. One of my early, crowning achievements was playing for the fourth best USSSA baseball team in the country. In my elementary and middle school years, I prioritized baseball over academics. Seven days a week I had practices and games to attend, along with private training sessions on the side. Starting at age twelve, for several years, I traveled all over the country playing in tournaments for an opportunity to play for scouts. One day I would be signed by a major league team I was so sure of it!

In my freshman year of high school, I made the varsity baseball team and became a vital part of the pitching rotation. I earned a lot of playing time and was ranked top 10 in Broward County for most player appearances in games. In my sophomore year, we won the district championship and then went to Regionals-- a huge accomplishment for our team. We made our families and school extremely proud by making the farthest run into the playoffs in our school's history.

In the summer going into my junior year, I began to contemplate my career opportunities in the sport. I wasn't nearly one of the biggest players on the field any longer and seemingly stopped growing. It was starting to look like I would have to overcome some pretty significant DNA hurdles in order to realize my dreams. Major league teams and colleges don't seem to drool over 5'8" pitchers that don't touch 90mph with their fastball the way I do over a big juicy steak! Even eliminating my less than optimal genes from the equation, I learned that the probability of making it to the pros from high school was 0.5% and to an NCAA team just 5.6 percent. I began to reassess my future. Still not ready to abandon the game I love I chose to play on a summer showcase team hoping that I might attain a scholarship. I was playing at my best until the day I heard a pop in my shoulder. Despite a multitude of doctor visitations, the injury to my shoulder persists and any cure remains elusive leaving me at my rock bottom. My frailty and naivety were fully exposed. I wouldn't be drafted nor would athletic scholarships be flooding my doorstep. I decided to take a different route to achieve success and focused intently on my education and building the best life I could through academics. This change in my focus enabled my academic potential to shine and provide a more rewarding prospect in life.

I love the game of baseball and still play today. I forgive my parents for not passing down 6"3" genes to me and appreciate that they taught me that the best way to handle adversity is to identify opportunities to turn a negative into a positive. My academic performance allowed me to meet the criteria for multiple scholarship programs. It turns out my ticket to college was my intellect and contributions to my community and not a ball!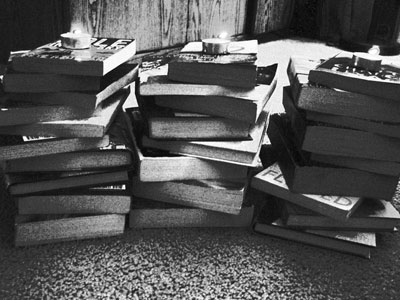 © Alexis R., Clarkdale, AZ