On Our Way
July 30, 2017
Will Rogers once said, "If you want to be successful, it's just this simple. Know what you are doing. Love what you are doing. And believe in what you are doing." When determining the laws of life that appealed to me, this quote emerged in my mind. The rising generation has the potential for great things, but in order to achieve that high of capacity, they need perseverance, direction, and self-reliance.

I recall walking into my classroom on the first day of kindergarten knowing for certain that I wanted to become a teacher just like all the other young girls in my class. But as I grew older, I became more passionate about the world of medicine and caring for people. About two years ago, I read a book that I had recently checked out at the library that a friend recommended. It was called All the Light We Cannot See written by Anthony Doerr. The novel takes place in France during World War II and is centralized around the life of a blind French girl named Marie-Laure LeBlanc and an eighteen-year-old German boy named Werner Pfennig. Reading this story about determination and destiny led to a turning point in my life. Throughout the war, both Marie and Werner feel as if they have no control over their lives. However, after the two characters meet and realize how alike they are, they become stronger and begin to take control of themselves. As I was reading this, I felt as if I should take action in my own life and the first step in doing that would be to find something that I am interested in. After searching for about a week with no luck, I happened to walk in on my mom watching the T.V. show Scrubs. Interested, I sat down next to her and began to watch. When the episode finished, I realized I had found what I had been seeking the entire time. I had not just been looking for a hobby or interest, I had been looking for a purpose to strive for and I had found it. My mind filled with endless possibilities that only grew larger as I learned more about health and the body.

As I continued to take educational opportunities working towards my career in medicine, I realized I needed perseverance. Dedicating my time to my school work and not giving up brought me great rewards throughout the years and it continues to do so. My plans to study with my career goals in mind throughout 9th to 12th grade continue to develop and evolve because of my persistence in looking for a variety of health classes and programs offered at school and online. The ability to endure to the end and stay determined can assist one in the process of going above and beyond in education and life. As I finish off my freshman year at Mountain Pointe High School, I remain diligent preparing for the future by saving money, participating in extracurricular activities, and working hard to earn good grades.

One day while we were driving to a friend's house, my mom decided to take an unknown shortcut to reach our destination quicker. That risky shortcut took us to the wrong place and we ended up becoming lost. We became increasingly angry with one another as more time went by. Frustrated in our attempts, we decided to always have direction and a goal in mind before we began driving in order to prevent a situation like it from happening again. Having objectives to work for will prepare one for the road of life where the ultimate destination is success in doing something loved. Although people may not realize it, everyone is in control of where their car on the road of life ends up. We are the ones turning the steering wheel and putting our feet on the pedals. Every once in awhile, our foot will slip off the gas and hit the brake by accident, but learning from our mistakes is a part of life. If a person knows where they are going and has confidence not only in the direction, but in their abilities as well, then they will reach success. It is true that we can all get a little lost along the way sometimes, but that is what setting goals is for. They act as GPS's in our lives to help us get where we want to go. Setting objectives to achieve in my life encourages me to take advantage of opportunities that will prepare and send me in a medical career direction. For example, I am planning on attending a Summer Scholars Nursing Program at ASU this summer and taking anatomy and physiology classes during my sophomore year. I hope to have the pleasure of becoming a nursing assistant before my graduation in 2020.

As I walk down the aisle to receive my diploma senior year, I imagine starting a new chapter in my book of life. This chapter tends to be full of difficult choices, new surroundings, and plenty of self-reliance. About a year and a half ago, I learned the true meaning of relying on yourself. My mom unexpectedly ended up in the hospital for several days and my younger sister and I were left alone. During that period of time, we were forced to cook our own meals, do our chores without being asked, and comfort each other when we were feeling stressed or unhappy. It was very difficult dealing with schoolwork, worrying about our mom, and taking care of our home all on our own. But learning to depend on ourselves is a large part of preparing for the future and my sister and I learned that early in life. Gaining an understanding of these lessons was another target I hoped to accomplish before completing high school and I did. Not learning this principle causes people to be less productive and to become oblivious to the value of work. Knowledge, self-discipline and an increased amount of self-worth can be received if one learns to become self-reliant.

I believe that this generation has the potential to change the world if they learn the importance of perseverance, direction, and self-reliance and how it can impact lives in the future. Possessing these traits and living by these laws will encourage people that they are on their way to remarkable things.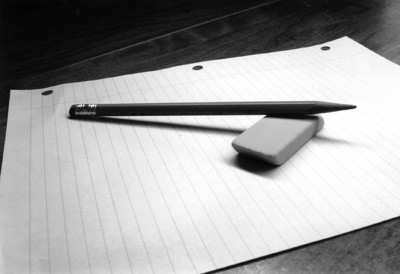 © Michael H., Mildford, CT