Confidence Is Key
June 12, 2017
Inspirational writer Toni Payne once said "When you have self confidence no matter how unfavorable a situation looks at a particular time, you know you will win".  Becoming a more confident person, through my dancing is one of the most difficult, yet rewarding struggles I have endured.

As a dancer competing at the National level, I have difficulty forming relationships with other dancers against whom I am competing.  Some dancers are arrogant and believe they are already the best, while others are too busy with supporters from their own dance chapters, so they spend little time with the other contestants.

In 2010, 2012, and 2014, I was one of the more shy contestants with only a handful of friends and acquaintances.  I looked forward to spending time with my tap dancer buddy Kendyl, whom I met and befriended during Junior Nationals ('10 and '12), as well as my CT teammates in 2014.  Rather than embracing the chance to make friends with people from all over the country, I veered away from the opportunity.  I believed the other dancers were much more experienced and accomplished than me, especially because I tended to be the only tap dancing soloist amongst a number of high level lyrical and contemporary dancers.

Miss Michelle, my dance teacher for over 15 years, recognized my lack of confidence and sought to inspire me with some advice her dance teacher had given her.  She told me, "When you walk into the room, you are already the winner".  With that one lesson, she taught me that half of the battle to being a more confident person was thinking like one.

In addition to my dance instructor, my solo choreographer also wanted me to make my time at Nationals worthwhile.  Unfortunately, Miss Catiy could not come with me to Nashville, TN in 2016, due to her pregnancy.  She wanted to send me with something special as a reminder that she would always be supporting me from CT.  She handed me a golden keychain attached to a box with an inspirational quote inscribed on it reminding me that "Confidence is Key".  Throughout my Nationals experience, I kept this keychain with me, to remind me that I can be successful with anything I want to accomplish.

Both Miss Michelle's inspiring words and Miss Caity's touching gift helped spark the confidence I have in my dancing as well as my confidence as a person.  I no longer feel like an underdog in most situations, rather I embrace the opportunities I take on and strive for success.

During my first day of workshop classes at Nationals 2016 as the reigning Miss Dance of CT, I realized how lucky I was to hold such a prestigious title.  I deserved to be a contestant for Miss Dance of America just as much as any other crowned dancer.  Even though I was one of the youngest contestants in the 16-25 year old bracket, I held my head high as I walked through the doors to my first workshop class.

I strode over to the ballroom floor and rehearsed my tap solo for judge's preview.  As I practiced my triple pirouette on the slippery wood floor, I saw a second pair of tap shoes stepping onto the floor to practice.  Recognizing that we already shared something in common, I decided it would be a good idea to introduce myself.  My fingers vibrated in my clenched fists and my voice was shaky when I spoke, but I managed to power through my shyness and make a new friend. 

Not only was Nick a tap dancer like me, we actually share the same birthday on November 24.  Nick and I, along with another mutual friend Owen, decided to go out for ice cream on our last day of classes together.  Listening to the strong conservative southerner and strong liberal northerner ramble on about health insurance and entitlement program spending was a great introduction to AP Government and Politics for me, since I had little political knowledge.

In addition to befriending Nick and Owen, I was successful in interacting with almost all the Miss and Mr. contestants during my two weeks in Nashville.  On the night of our Miss pageant, all the contestants felt united, which was unique for such a prestigious competition.  As my friend DeSean stated, "No matter what happens tonight, I am so happy to have shared the stage with every one of you.  This Nationals experience has meant the world to me".  A first timer to the Nationals experience, DeSean was not the only one blown away by the chemistry our group shared.  Jojo, now a two time National titleholder, agreed that "This Nationals was the best one yet".  The Miss and Mr. contestants joined hands and took one final bow, leaving the stage with tears, grateful for all the happy memories we shared together.  By having confidence in myself and in my abilities, I walked away from my Nationals 2016 experience with much more than a sparkly crown.  The key to my own happiness and personal growth is having the confidence to welcome new experiences and develop close friendships.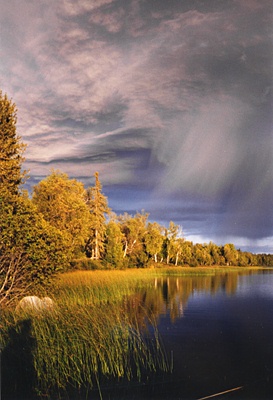 © Dustin B., Nikiski, AK