Independent
June 8, 2017
"Which is right?" I asked my dad, pointing to a page in a book that told the difference between two political parties, "Republican or Democrat?" He tended to favor a more conservative ideology, and since I was thirteen, impressionable and eager to learn, I ate up every word my parents told me, no questions asked. It wasn't until I turned fifteen years old that I realized that I had unintentionally been told how to think and act my whole life.
"Children are to be seen and not heard" seemed to become the thesis of my existence. As I got older, I found that I started disagreeing with my parents routinely. I didn't believe in the same values as them or think the same way they did, and it often led to abrasive, fleeting arguments. Almost always I was immediately shot down for being an inexperienced kid. It was not just because I was a teenager now either- it was because I was starting to think for myself and break free from my confining upbringing. When I had changed my political ideology to one of my own, my family- including aunts, uncles, grandparents and cousins- would harass me and attempt to disprove nearly every word out of my mouth. They would single me out, asking me questions they knew I could not answer. They called me names like "snowflake" and "libtard" and perhaps found comfort in saying that I did not know what I was talking about. My lack of support on my opinions and feelings seemed a game to them- they treated me as if it were just a phase I would soon grow out of. This conflict and inherent invalidation of my thoughts essentially drove me to become disinterested in politics and to stay silent.

Yet again at fifteen, I had an important decision to make- to play soccer my freshman year or focus on school. I had played soccer my entire life- since I was three years old. I was constantly told I was the best defender the team had ever had and I wasn't allowed to stop playing. My father was captain of his high school soccer team, and he had been my assistant coach for years. My mom was incredibly involved with our team's management and the "soccer mom" community. So when it came time to decide, I felt obligated to play because of my history and involvement with the team. I didn't want to disappoint anyone by not playing, but I didn't know if I wanted to spend my next four autumns devoted to such a competitive team. I was completely torn, but I eventually decided against playing. My parents and teammates expressed extreme disappointment which didn't make me feel supported or confident in my choice, but I was finally learning that it was okay to do what I wanted to do. I've learned that making my own choices, no matter how insignificant, is liberating and freeing, even in the smallest of senses. My parents and I still don't always see eye to eye but as I become more independent, they respect my decisions and challenge me to stand up for myself, building my morale each and every day.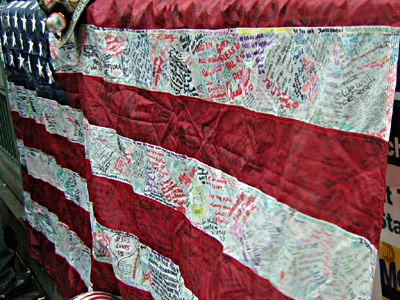 © Brittan S., Chino, CA