The Morning I Left For College: Remember When?
May 18, 2017
I woke up to a grey sky, hollow floorboards, and empty walls. Everything I loved – materialistically speaking – with the exception of my cello, sat outside in two purple duffles, a two-by-three feet cardboard box, a purple carry-on suitcase, and a black backpack.

Everything.

My UCLA sweatshirt warmed me as I brushed my teeth on the cool bathroom tile floor and packed the last of my belongings. This was routine. This is what I know. This is all I've known.

My eyes are slightly sore. It's a mixture of tiredness from waking up at 6:34am and crying on and off until 2am that morning, it's from nostalgia. I've come to realize that today officially marks the end of my adolecence, that today – I move onward. Everything that I've worked for, dreamt of, salivated over, and yearned for until my stomach twisted and the tears could no longer come out – is here. My future is now, my future begins today. The opportunties in my life are mine to seize, stumble, and succeed on.

It's all in those bags.

I should note that I packed all my life in the span of 36 hours. I left it to the last moment. In retrospect, I know it's because there's a part of me that doesn't want to go. There's a part of me that doesn't want the innocence – or what's left of it – to end. But most of all, I'm scared.

I'm terrified.

Although college has manifested my dreams and aspirations, the entirety of the blank slate it offers is just as daunting as it has been enticing for me for my entire life.

What's more, packing all my things made me realize just how much my mother loves me.

Remember when?
Remember when remember when remember when 
my mind circled for an hour straight. Remember when you came home crying because someone called your eyes slitty and your mom came to school with you the next day to confront the boy who did it in class? Remember when you woke up at 5 am to drag yourself – and your mom – to the snowed on soccer fields for not just one, but three matches? Remember when you wanted to compete in math, but it was your worst subject, so she coached you everyday anyway so that you could place? Remember when the pain of seeing you agonize over 
Remember when?
They're memories now, and it's time to make more. Turn the page, start a new chapter...a new remember when.
You can do this.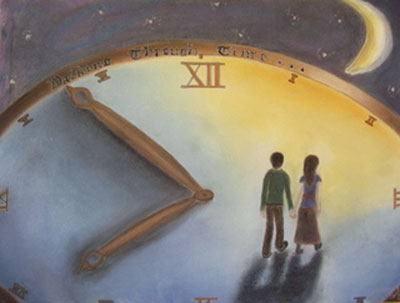 © Carollynn G., Hawthorne, NY