Taking Deep Breaths
December 12, 2015
I take deep breaths trying to tame my wildly beating heart. My eyes tear up. I lock myself in my bathroom until it's safe to come out, until my younger brother calmed down. I desperately called my mom on her cellphone, but she was driving her afternoon bus route and couldn't answer. I sat with my back against the door for almost two hours. Quietly, I cracked my bathroom door and peeked out. My brother had settled down, or at least given up on trying to hurt me. Adrenaline coursed through my body, leaving me sweaty, cold at the same time. I tip-toed out of the bathroom and made dashed to my room. Seeing the discarded kitchen knife on the living room floor, I panicked and ran faster. I locked myself in my room and broke down. My younger brother was only eight at the time. I couldn't understand what would make him so angry. By this time, my mom had called back, and a raspy voice I explained to her what happened: that I didn't know what had set him off, I didn't mean it, I'm sorry.

She repeated that it wasn't my fault, but I wouldn't listen. My mother rushed home and took my brother to a crisis center. It was there they recommended he to go to a hospital that could better facilitate autism. My mother and I were shocked that my brother had autism. When the hospital admitted him, they disclosed he had a mild form of autism called Asperger Syndrome. We had always assumed he was doing things purposefully, acting out and so on. This strange new name threw my mother and I into a whirlwind. We searched for answers. What caused it? How can we cure it? Each time we were met with disappointment. My brother would be on medication for the rest of his life.

I didn't understand autism at the time; I was only 12 years old. As I have gotten older, I better understand his challenges, his moods and his limitations.

Five years later, my brother has made leaps and bounds. He's no longer violent and angry all the time, but he still has limits. Since it's just my brother, my mom and me at home, I help pick up the slack. I help my brother with homework, cook us both dinners multiple times a week, help with chores, all while maintaining my own schedule as a college bound student. All of this has left little time for a social life, and in my early teens, I used to resent that. As I've gotten older, I have lost that resentment. Having a younger brother with special needs has given me a unique outlook that my peers lack. Their ignorance to people with special needs is appalling and demeaning. I've heard special needs students called stupid, worthless and even worse. Through the hardships, I have a better understanding of patience and compassion.

Growing up this way has affected my family dynamic a lot. As my brother and I get older, we both grow and take on new challenges. For me, this means going away to college on my own, even though I'm very emotionally dependent on my family. I know starting over will be intimidating, but I'm motivated and hard working and I plan to do everything I can to make my college education mean the most it can. I'll be the first person in my family to go to a four year university. The only thing I'm not worried about is the people I'll meet. Since I've seen my brother get taunted and teased I'm more accepting of all different types of people. With this pressure added on combined with my family who supports me, I know I'll be able to secure all of our dreams.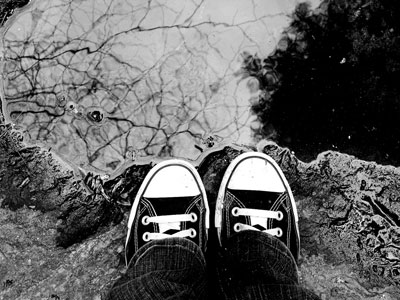 © Michelle B., Blairsville, GA