A Grown-Up
January 21, 2009
The night was dark, and a group of my friends and I were in the middle of the forest. There were no stars in the sky and we were waiting for our supervisors to call on us. One by one, my friends were beckoned to leave to assigned directions. I, the tallest kid in the group, was left alone until everyone was gone. Appalled by the screams of my departed friends, I could not move a step when it was finally my turn to go. Bewildered and fearing ghostly objects that might attack me, I stumbled and fell down when my legs could no longer support my body. …I cried.

When I was in preschool, our class went on a three day camping trip. Excited, my friends and I ran around boisterously, celebrating our first "official" freedom from our families. However, during the self-control game in which the participants were expected to bear and overcome their scare, I froze, unable to respond to my call which finally came.

As I grew up, I went to school, studied, and played as any good student would. I had a strong GPA and test scores to aim for Korea's best colleges as well. I was pleased with my achievement but was somehow tired of a prosaic life which seemed to flow according to plan. I chose to leave Korea and study in the U.S, searching for a challenge. I was swayed for a moment by my parents and teachers who tried to dissuade me; it is much easier and safer for me to go to universities in Korea than those in America. However, I told them, "The most comfortable way to reach the goal is perhaps not the best way. I want to experience more in a bigger world."

With enthusiasm and anticipation, I made a big step to attend a school in the U.S. However, the different cultural backgrounds, languages and lifestyles I encountered left me separated from my peers; I could not build profound relationships with my friends as I would have in Korea. Moreover, the tough military training, which is not part of the school program in Korea, was almost enough to make me quit. Recalling my bothersome childhood memory, I felt a familiar helplessness and disorientation. I regretted acting recklessly with no real awareness of what a boarding school in the U.S can be. I wanted to rest and enjoy life.

Nevertheless, I did not give up. Thanks to my friends, teachers, coaches and counselor who appreciated my efforts, I became one of the top officers who lead the Corps of Cadets at Culver and one of the top academic students as well. I garnered several awards in spite of language differences and participated in various activities—such as crew and speech. These activities taught me the importance of group work, endurance and, most of all, the courage to fight against the challenges placed on my path.

If I hadn't left Korea, would I have learned what I did during my three years in the U.S? I would not, considering how the differences between the U.S and Korea have changed me. Thus, I will keep challenging myself, and I now see my goal on the horizon. I will occasionally feel exhausted due to problems that can dampen my spirit but I will not give up since I am no longer a small child who cries because he is afraid of what lies in front of him.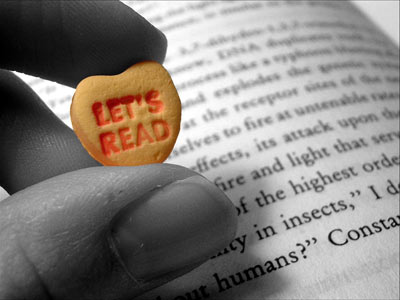 © Amy D., Troy, OH