#hashtag
August 19, 2014
"Basically! So what have you been up to lately?" I ask, eager to catch up with an old friend.




Silence.




I blink and look up from my sushi. She's typing away on her phone.




"What have you been up to lately?" I repeat, only mildly irritated.




"Oh… sorry… well last week…"


Our world has gone completely cyber. There's no denying it. Facebook. Twitter. Instagram. Content on "the cloud" eclipses the person right in front of us. And we ignore what that person is saying. A meaningless post from a random acquaintance is more important than actual, live conversation.

Of course, I, like most people, am a hypocrite. I browse Twitter. I create boards on Pinterest. I snap funny faces to my distant friends. All while I should be engaged in a conversation with the people directly in front of me.

We are all perpetrators of this heinous crime.

Social networking is great. Too great, actually. I mean, isn't it wonderful? The ability to know exactly what any and every friend is doing at any given time? Maybe. But while we catch up on others, we forget about ourselves. We are so busy posting about our fun, taking pictures and videos, uploading them, checking the comments, commenting back, that we forget to actually have fun. Caught up in filming the Imagine Dragons concert for our snap stories, we end up watching the entire concert through a lens; a smart phone's lens, to be specific.

CEOs of social networking sites boast about how they make the "global community" possible. The world is smaller than ever. Then why are we disconnected from each other more now than ever?

Because few families actually have a "no cell phones at the dinner table" rule. Because "bring your own device" school policies basically license students to text friends during class. Because the most common conversation starter is "OMG did you see what she just posted?!?!?".

Technology is beautiful – but we as a society need to learn when to put the phone down. When to look a friend in the eye, genuinely listen to the words he/she speaks, and respond; when to legitimately enjoy the event we are attending, instead of simply choosing the right emojis to describe the night in a tweet; when to close Twitter, disengage the notifications, and even when to (*gasp*) turn the phone off all together. Technology has stolen the intimacy from conversation, snatched the fun from parties, and taught the young generations that Facetime is superior to actual face time.

As long as the Internet is around, it will corrupt social conduct in some way. But that doesn't mean we can't ignore the vibrating phone during lunch. Absorb ourselves in the moment: the real, immediate moment, not the documentations of others' moments.


As for me, the daily saga continues: Instagram vs. Quality Time with my Mom. Today, my mom wins. I will put the phone away . . .­­but first, let me take a selfie.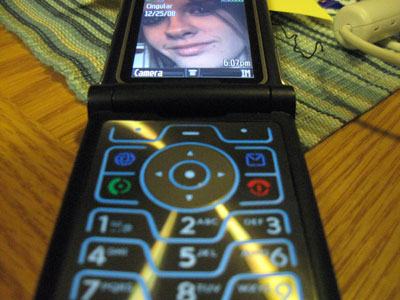 © Adam S., Kingdom City, MO