College Essay
May 21, 2014
I am an only child with a bother and a sister. They are my first cousins, but they might as well be siblings. Kevin and Lily are older than I am, so it was natural that I followed them in lots of activities. When they pulled my dog's ears, I pulled them too. When they soaked each other with the garden hose, I did it too. We would play Manhunt with all the kids in the neighborhood; since I was the youngest I was always "it." When I complained, they told me, "You have to pay your dues." When I was seven I followed them to camp and now ten years later I am so happy that I followed them in that, those dues have been worth paying.

I went to camp because my cousins were going. At first I admit I did cling, and they did their best to make sure I was not homesick. However, by the end of my first week I had made camp my own. I made tons of new friends and swam and played lacrosse, things I had not done much of at home. At camp I was not Lily and Kevin's baby cousin I was Daisy.

The summer before ninth grade I got a letter in the mail from the director of the camp, inviting me to come back as a member of the Junior Counselor Corp. The Corp is a four-year training program that includes choosing a major and requires endless teaching hours. I chose lifeguarding. During those three years I taught kids how to swim and better their skills in sports. At the end of three years I was a lifeguard and a skilled sports instructor.

This past summer I realized that camp would be coming to an end, and like Kevin and Lily I was going to have to move on. Part of me was sad, but part of my wanted to make it count. I was assigned to live with twelve twelve-year old girls. One girl was very upset, she missed her parents, her dog, and on top of that she was terrified of swimming. One night I took her aside and told her "this is an amazing opportunity" and "how else are you going to be able to spend summer on Cape Cod?' I told her that if she stayed upset she would never have the opportunity to be happy, and that smiling was the best cure for homesickness, that she needed to give it a try. The next day I worked with her on her swimming. By the end of the day, she gave me a big smile, and I knew she was a happier girl. At the end of the summer, when she got the "Most Improved" medal for swimming, I saw her face light up like the sun. She had tried her hardest all summer, and it paid off. That was not the only award in my cabin. The directors awarded me with the Service Cup, the most prestigious award my camp has to offer. It was given to me for the hard work and effort I put in over the past ten years.

Camp was where I have been the happiest, and it honestly made me who I am today. The friends I have made I know will last a lifetime. It was there that I learned to be a leader and found what I was really capable of. I plan on putting my trophy in my dorm room as a constant reminder of what that world meant to me, and as a reminder that in my new world, I intend on following my own advice and always give myself an opportunity to be happy.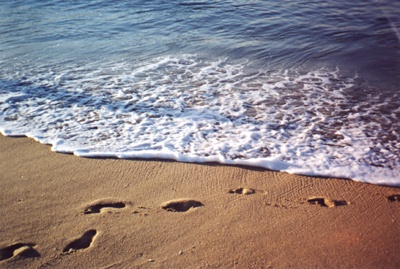 © Daniel M., Phoenix, AZ