Academic Project
October 16, 2008
Unborn Pig Fetus Dissection. That is my academic project which has shaped what I want to do with my life. I partook in this project my freshman year. I already knew that I wanted to go to Notre Dame, after high school, but throughout the year I had to deal with people asking me what I wanted to do when I grow up. And after pig dissection, I knew I wanted to be a surgeon.

Towards the end of my freshman year my lab group and I were given an unborn pig fetus and a dissection booklet. My three partners and I had to follow the dissection instructions and show our teacher what we had done. This task was easier said than done. First, it was very hard to keep the other three dissectors on task. Second, dissection is a very difficult process. And third, we were under a lot of pressure. In the end, I was able to rally my colleagues and we did a terrific job in pig dissection. I was able to surgically dissect each part of the pig and turn them in within the strict deadline.

This project was a lot of fun and taught me about myself. Before this I had barely considered a medical career something I could enjoy, but this experience helped me decide that I would love a job as a surgeon. I had a real knack for the dissection and feel that I could make a great surgeon. I realize that there is a huge difference between a living human and a dead pig, but I strongly believe that I could perform the difficulties that I will face as a doctor. In fact, I enjoyed the pig dissection project so much, that this year, as a senior, I am enrolled in Advanced Placement Biology, where I will dissect a cat!

During the same time my mother fell ill, and after being sick for two years doctors were finally able to diagnose her with gluten intolerance. While she was ill, I would have to take care of her, and since she was unable to drive, I would have to stay home. I took care of my siblings during this time and had a lot of time to spend at home doing school work. After she was diagnosed her with gluten intolerance she immediately became much better. This doctor made a large impact on my life and less selfishly, my mother's life as well. Seeing how one doctor could make a difference in many people's lives inspired me to follow this path and help ease the pain and suffering of others.
These two events took place simultaneously in my life, and have helped me mature and grow. I feel that I can take charge of any situation and perform under pressure. To me, being able to save lives is the greatest work anyone can do. And with my determination and intelligence, I believe that I can become a doctor and help people.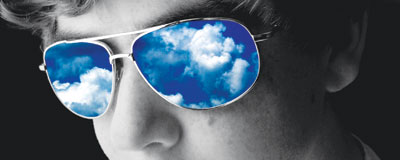 © Joseph B., Mesquite, TX