A Nobody
MAG
October 26, 2013
My mother once told me, "Those who change the world have a story to tell." At the time I didn't understand what she meant, but as I got older, I became curious to know. As I wandered through a moral wilderness, I began to question the role of leaders, searching for my purpose in life and looking for education. Unfortunately, war, shame, and neglect have been my teachers.

I was two years old when rebels started a war in my country, the ­Democratic Republic of the Congo. Women were raped. Children were forced to join the army. Some of them were mutilated or forced to kill their parents. The situation was so bad that my mother sold everything she had to get us out of Congo. She was determined to keep us safe and give us a better life. Unfortunately, she never lived to see that happen. When I was eight, she died a helpless and pitiful death; all she needed was $5 for a blood transfusion. Lying in her casket wearing her wedding dress, her face seemed riddled with sadness and disappointment. She was silently talking to me, but I couldn't hear.

The full impact of her death did not hit me until my siblings and I had to stop attending school because we could not pay the fees. Sometimes my third-grade teacher, Mr. Thomas, would invite me into his class to learn calligraphy. On my third visit, when he asked the class what we wanted to be when we grew up, the answers were mostly doctor, lawyer, etc. Then he said, "What about you, Naomie?" My heart dropped; I honestly ­didn't know. Hesitantly, I looked at him and said, "I want to change the world."

"Change the world?" said one of the students. "Naomie, you're a nobody." The class responded with synchronized laughter.

How do you begin to tell yourself you're a "nobody"? Society had labeled me a failure, so my mind became my escape into a moral wilderness where I could roam and be whomever I wanted to be.

At 12, I traveled to South Africa, where I was finally able to attend school again. But my dream to be educated turned into a nightmare. I was placed in kindergarten to learn my ABCs and numbers. It took me five minutes to copy two words, and I couldn't speak English. These struggles were further exacerbated by the xenophobia and racism in South Africa. When I moved to my new class, the students made fun of my last name and threatened to kill me. I felt humiliated and angry, but I had a goal, and I would not give up.

One summer morning, we got a call from my dad in America. Our application for immigration had finally been approved! After 14 painful years of separation, I was reunited with my father. In America everything was new. I struggled in my classes. It took me tremendous effort and dedication to catch up. Now I am proud to say I am in the top 10 percent of my graduating class. All I needed was an opportunity and some guidance. I know I am not the first or the last person to face tremendous obstacles, but I am glad because my tragedy is also my salvation and success. It has transformed me into a relentless and mature woman.

Now I can hear my mom talking to me from the grave, and I realize I was never a nobody, but rather a girl with a story to tell.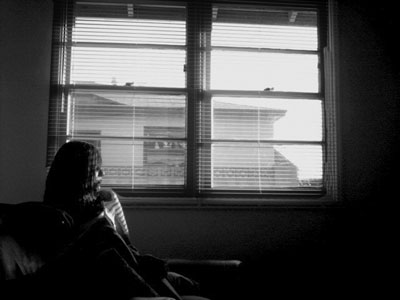 © Roxana R., Tustin, CA