Salvation
October 9, 2013
There are billions of people whose lives change in an instant, such as a mom giving birth or a boy who loses his father. Many people have no choice with what they do with their lives. This is a story about a kid from Wyoming who goes through a journey that changes his views on life forever. My name is Jordan and I love getting to know people, Mother Nature and traveling. My story takes place in the woods of Colorado about three or four years after moving to this majestic state.

School was ending and the summer was on the threshold of my front doorstep. I had planned a backpacking excursion for eight days out in the wilderness with only the sanity of my friends to get me home. As the weekend approached we prepared to embark. Saturday morning the blaring sun shone through my window and woke me up. We departed early and arrived near Buena Vista, thank god the weather was cooperating on the road. Along the trek Mother Nature became angry with us and the rain came down in buckets and the lightning as if it was July 4th.

Day two came rolling around fast, and we decided to try to catch our lunch for the day. Splitting up we conceived a plan of where to meet and how to trap small game and even fish, my plan was to tie a slipknot on a tree branch wait for a squirrel to wedge himself into the trap like a fish swimming into a net. The others decided to try and catch fish; they brought a big net and bait to lure them in, all of this while Jay stayed at the camp and prepared the fire. After an hour went by we all checked our traps and I had two squirrels in the snares and the boys got three fish. The fire was ablaze thanks to Jay, so we set the freshly caught meals on the scolding rocks and let the fire do its job. We continued eating off the land for three more days, and then it happened.

Day six came around and we were tired of fish and squirrel, so we concluded that we would try to catch a larger animal. With the leftovers from the previous meals we lured in a coyote, he had grey fur with a brown streak shooting from his ears to his tail. After he took the bait we observed as he inspected the meal as if he knew it was his time. Quietly Jay jumped off of the branch he was on and through the 30 or 40 pound rock on its back. Instantly we heard the sound of its spine break like a cracking sound like that of branch breaking off a tree. It lay dead for a few minutes before we field dressed it. The best meal of the trip but also the scariest because at night the guts, although they were 100 yards away, brought in predators. The bear was close to 500 pounds and could have easily killed us all but that would take effort. Sunrise came and we made it out, and there are a couple lessons that I learned on this odyssey. One was to believe and trust in your friends because when you're in the wild that's all you've got, and the other is to take life as it's given. But this trip is the main reason why I want to go into animal biology and learn their habits and how they live, to study animal behavior in their natural habitat. This journey paved a path for me to follow as a career that I love.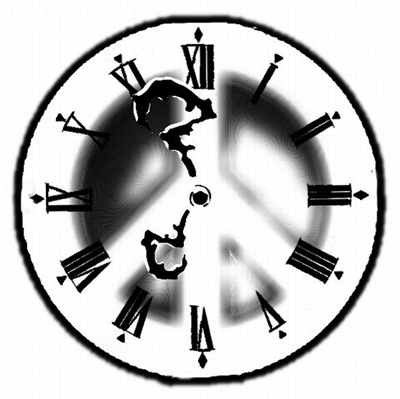 © Joseph S., San Anselmo, CA