Is Multiculturalism Working?
June 12, 2013
Multiculturalism can be considered as a political philosophy that has long been greatly admired and repelled, researched and fought-over in the history of Canada. This term did not really exist until the 1960's when the Royal Commission popularized 'biculturalism', having replaced the term 'cultural pluralism'. Prior to that time, immigrants and minority groups in Canada have been severely discriminated against and unjustly treated, not unlike in many other countries. In the more recent decades, Canada has somehow been more willing than many of its global neighbours to work towards reaching such a state of society. Today, multiculturalism is something the world admires as perhaps the most celebrated characteristic of Canadian citizenship. However, there are many valid concerns emerging from the resulting realities of a supposed 'multicultural society'.

Many sociology experts, historians, politicians and journalists alike have knowledgeably critiqued the very notion of multiculturalism: Are Canadians really as 'multicultural' as they claim to be? And what is the true meaning of multiculturalism, the phenomenon that transformed Canada in to an ever-growing mosaic? Is this endless mosaic sustainable, paradoxical or even desirable? It has been very enlightening to discover that the term 'multiculturalism' has been arguably simplified and dumbed down for the knowledge and support of the general public. When faced with the rather frighteningly broad question "is multiculturalism working", one is forced to adopt one of many different viewpoints from which to provide an answer. Multiculturalism as an ideology varies greatly from such as a policy, which is different from such as a sociological fact. An ample reason why this seemingly self-defining term is actually so slippery lies in the ever-changing definition of culture. More of this theme will be explored alongside some famous historic events.

Here is a brief study of three of the many significant events throughout Canada's history that revolved around multiculturalism. After the First World War, the Canadian federal government brought its discriminatory head tax on Chinese residents to the next level. Earlier in 1885, the original Chinese Immigration Act placed a fifty-dollar head tax on all Chinese immigrants coming to Canada in hopes of discouraging and lessening numbers. The fee was raised to a hundred dollars in 1990 and then raised further to five hundred in 1903, the equivalency of two year's wages—a small fortune to Canadians at the time. Later, another law was passed declaring that only one Chinese immigrant could come to Canada for every fifty tons of the ship that carried them; this summed up to only ten Chinese immigrants per ship weighing five hundred tons. All of this became foreshadowing for what was inevitable to come.

The Chinese Exclusion Act, also known as the new Chinese Immigration Act was passed by the Parliament of Canada on June 30, 1923. This act banned most forms of Chinese immigration, including ethnic Chinese with British nationality from entering Canada. Although immigration from most countries had been controlled or restricted in some manner, only the Chinese were so completely prohibited from immigrating. The only exceptions were merchants, diplomats and foreign students. As Dominion Day coincided with the enforcement of the Act, Chinese Canadians refused to take part in the celebration and referred to the anniversary of the Confederation as 'Humiliation Day'. Due to the contributions of Chinese Canadians in the Second World War as well as the signing of the United Nations' Charter of Human Rights at the end of the War, the Canadian Parliament repealed the Act on May 14, 1947. Now in the twenty-first century, approximately 200,000 immigrants come to Canada every year. On June 22, 2006 Prime Minister Stephen Harper addressed a formal apology for the Chinese head tax in the House of Commons, and paid each of the survivors a symbolic compensation of $20, 000 CAD.

Was the repealing of the Chinese Exclusion Act the end of discrimination and prejudice against Chinese minorities in Canada? It is rather safe to doubt that. One must recognize that government and policy can only control the behavior of individuals to a certain extent—and their prejudices to no extent. This shameful event in Canadian history can be considered as a symbol of a deeply-rooted, unfathomable hostility for the outsider that is present, in varying degrees, in every human being. It is a tarnished trait of the human condition that would take much more than an improved political law to change.

Four decades later, in July 21st 1988, the Canadian Multiculturalism Act was passed which made Canada the first national government to officially celebrate diversity within its borders. Earlier in 1971, Prime Minister Pierre Elliot Trudeau declared that Canada was to adopt a multicultural policy, in order to fully recognize and respect its diverse society in languages, religions, traditions and so on. In 1982, multiculturalism was finally recognized by Section 27 of the Canadian Charter of Rights and Freedoms. The Act ensures that every Canadian receives equal treatment from the government, and that diversity and freedom would be respected and celebrated throughout the nation. The Act also recognizes: Canada's multicultural heritage, Aboriginal rights, English and French as the official languages while other languages may be used, equality rights regardless of colour, religion and so on, and minorities' rights to enjoy their own cultures.

Yes, setting the right policies was a crucial framework upon which a peaceful, multicultural nation was going to be built. Canada was now officially a multicultural country. However, an improved policy did not by any means simply transform Canada in to a multicultural society. It wasn't until the last decade of the twentieth century when the majority of scholarly critics began stepping up to unravel the essence of 'multiculturalism' and bring many thoughtful issues in to the light. "The most curious part of the Multiculturalism Act is that it does not define multiculturalism" was a statement quoted by author Phil Ryan in his insightful novel analysis, Multicultiphobia. An early chapter revealed that back in 1971 when the Act was passed, the term culture generally meant either folklore or high art. It was only later that the term evolved and expanded in to what it is now: an anthropological term encompassing a person's entire life. Furthermore, as briefly mentioned earlier, political multiculturalism was worlds away from sociological multiculturalism—the one that actually revolves around the intrapersonal behaviors of and between Canadian minorities and majorities.

Regarding Canada's state of sociological multiculturalism: it seems that diversity is working in the minds of the 'majorities', but not necessarily among the minority groups themselves. Critics point out that multiculturalism has, in essence, promoted self-segregation among cultural minorities and in turn created ethnic enclaves in major cities such as Toronto and Vancouver. The individualization of ethnicities has ironically created the image of a "default Canadian". Immigrants have become "house guests" in the conscience of many people "who were there first", resulting in both special funds and deliberately special treatment which in turn creates resentment among the majorities. The cultural mosaic is argued to have reduced most minority cultures to colourful displays, festivals and savories in the eyes of the majority. This is not to say to that multiculturalism is to blame. However it does raise some doubts: was this supposed to happen? Is this the emerging result of multiculturalism gone astray?
On August 4th, 2005, Michaëlle Jean was announced Governor General of Canada by Prime Minister Paul Martin, approved by Queen Elizabeth II. At the time of presenting to the public Canada's new governor general, Jean was regarded with mixed opinions but inarguably a fair amount of surprise. She was a Haitian refugee, coming from an ancestry of slavery, who fled to Montreal with her family to escape the oppressive regime of François Duvalier in 1968. She later received a Bachelor of Arts degree in Italian and Hispanic languages as well as literature in the University of Montreal, and is now fluent in Spanish, Italian, Haitian Creole, Portuguese aside from English and French. After receiving numerous university degrees, Jean worked as a journalist, filmmaker and broadcaster for Radio-Canada and Canadian Broadcasting Corporation (CBC) in 1988, as well as a volunteer to assist victims of domestic violence. She became the first person of Caribbean descent to be seen on French Canadian television news. Jean married French-born Canadian filmmaker Jean-Daniel Lafond and has chosen to adopt a little girl from her homeland Jacmel.

Although the implications for her initial support of Quebec sovereignty and dual citizenship had caused doubt about her loyalties, Jean denied separatist accusations and renounced her French citizenship. Jean has strong visions about freedom and dissolution of the 'Two Solitudes' of traditional French and English Canada—and onwards between peoples of all groups—in order to achieve true Canadian unity. She also encouraged Canadian involvement in their communities and sought to reach out to all Canadians regardless of background, especially marginalized youths. Her captivating spirit and passion was reflected in The Globe and Mail:
"Here is this beautiful young Canadian of Haitian birth, with a smile that makes you catch your breath, with a bemused older husband by her side, and a daughter who literally personifies our future, and you look at them and think: Yes this is our great achievement, this is the Canada that Canada wants to be, this is the Canada that will ultimately make way for different cultural identities."

Prime Minister Paul Martin also made a statement at the presenting of Michaëlle Jean at Rideau Hall: "She does represent the story of Canada. She represents what we are, who we are, and what we want to be. And I think this is important for Canadians. I also think it's important for those outside of our borders to understand the nature of our country."

Michaëlle Jean was the very first Black governor general in Canada—as well as the second after Adrienne Clarkson to not only have neither a political or military background, but also be a visible minority breaking the tradition of Canadian-born governor generals. Her appointment has become a symbolic moment in Canada's Black history as well as a milestone in all of Canada's multicultural history. Paul Martin believed that Jean's life journey symbolized the story of all Canadians. In Quebec's Haitian community, Jean was admired as a role model and overall a bright ray of hope for what their future may become. In another sense, the life and character of Jean embodies the rich multiculturalism that Canada is still working to embrace and become.
Among these three major events in Canada's journey to become a diverse nation, the 1988 Canadian Multiculturalism Act proves to be the most defining moment by paving the road for many social revolutions to come. If it was not for the spark of political change initiated by Pierre Elliot Trudeau four decades ago, it would be quite frightening to imagine what life in Canada would have been like today. As for whether 'social multiculturalism' is working in Canada, it would be safe to say that this nation has indeed come a long way and outperformed most of its global neighbours, but still has plenty to work on. Instead of ignorantly dismissing the views of multiculturalism critics as hateful and racist, it would be wise and extremely beneficial if both experts and general public join in the discussion. How far should multiculturalism be allowed to expand in light of preserving a nation "unified through diversity"? Here is one of the most impactful suggestions made by Phil Ryan at the conclusion of his book. Instead of solely promoting a shattered cultural mosaic in which Canada is losing itself, the nation should begin looking towards the other side of the spectrum and finding a balance. After all, multiculturalism is only one of the countless efforts and policies meant to create a good society. If a method used to help further a goal is forgetting the goal itself, something needs to be done. Phil Ryan suggests that in actuality, the good 'multicultural society' is not a big mosaic that does not even necessarily form a bigger picture. Instead, like in politics, one must recognize that there is a spectrum: one on side, melting pot, and on the other, mosaic. Canadians have always juxtaposed the terms 'mosaic' and 'melting pot' permanently labeling one as ideal and the other as not. However, after looking in to both methods of integration, it is apparent that both have their own pros and cons, and an extreme veering towards either side is not ultimately sustainable or desirable. A just and humane multiculturalism must both nourish the types of differences that are compatible and strengthen the shared recognition of certain common grounds.

So is Canada's multiculturalism working? So far, yes. But it's slowly veering in a harmful direction. This country is currently trying to sustain a phenomenon based on many bottomless assumptions in a constantly shifting society. Now is the time for Canadians to pause and be honest with themselves, and each other. As mature and responsible nationwide neighbours, Canadians of each and every background need to come together to communicate their ideas—to seek to truly understand and connect with one another. With unified bravery, persistence and humility, one day Canada might just possibly bring a whole new authentic multiculturalism to the world stage.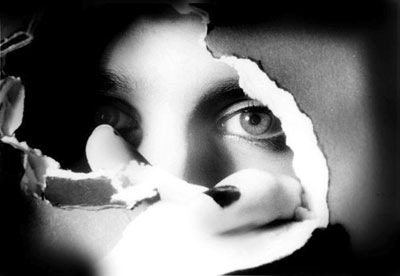 © Tabatha B., Peoria, IL