Why People Read
March 6, 2013
Many people who like to spend time in the library or reading on their e-readers are constantly asked the same question, "Why do you like to read?" They may laugh at first but they'd all say just about the same thing; there are tons of reasons why I like to read. Some say it challenges them and helps to benefit your brain, others may say it's because it's relaxing. However, most people would probably say it's because of the journey or the adventure. It might surprise you how many people actually like to read, there's something out there for everyone.

In a poll, 18% of readers said that they read because of the challenge it serves them. It's a great way to help your brain. Reading at least 30 minutes a day will help expand vocabulary and to read and write better. More people, however, read just to have their own personal time.

About 22% said that they read because it's fun and relaxing. Many people claim it's their time to "de-stress", their "quiet time". Many people say it's peaceful and they can just unwind and open up but it's not the main reason why people like to read.

More than half of the people asked said that reading takes them on a journey. They get to escape to a new time or a new place; they can be someone else for a little bit. It's calming knowing that you can open up a good book and get sucked right into a place you'd swear you know better than your house. They endure the tough challenges and problems and see how they are solved or fixed. It's the joy of reading.

So, while many people may enjoy watching T.V or sleeping, there are still quite a few people that do still read. Magazines, blogs, book, newspapers; it doesn't matter what people read, they're just reading. Whether it is for fun, just because, or whatever other reason, people like to read.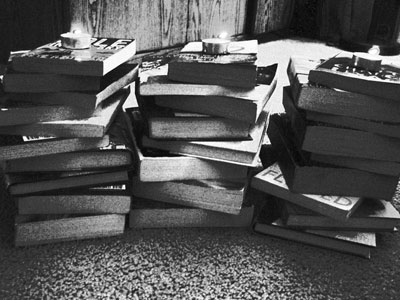 © Alexis R., Clarkdale, AZ