Megan.
November 30, 2012
They say dreamers are born, not made—but here's my question: how many of these dreamers die the way they were born? Reality beats our dreams out at a young age—only those who fight for their dreams ever see them fulfilled.
During childhood, I loved horses. Seventeen years later, I still love them. By age six, I dreamed of becoming a horse trainer. At age 17, I'm making it happen. Years of harassment, doubt, and obstacles have not taken the dream out of me. Strong. This is a word that means Megan.

I see parents handing their children everything. I see people taking, and never giving. I see people searching for shortcuts—anything to make the task easier. But I want nothing to do with it. I've been blessed with a good life surrounded by horses, and am proud to say there are hours of work and dedication behind it. I work six days a week year round. I'm a waitress, a cleaning lady, and a student. Determined. This is a word that means Megan.

It's hard to find real people anymore. It's difficult to discover individuals who like to claim responsibility, take charge, or be reliable. I'm not incredible at anything—I'm decent at everything. But who cares if you're decent at lacrosse, decent in English, or decent at serving? Rounded people are overlooked, like pearls amongst a selection of diamonds. But I refuse to go unnoticed. Determined. Strong. Rounded. These are words that mean Megan.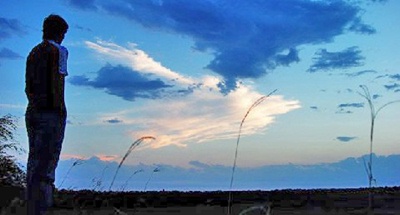 © Stefanie K., Katy, TX