A Blank Magazine
November 30, 2012
"Be different and you will always be noticed," Carol Litt, a professor I had, began each class with that saying. I look at myself as a mood board, a future idea sitting in Anna Wintour's office at Vogue, and as a blank magazine with no name. But I also have an extraordinary plan for my future. I know it's going to be a long road, but I never asked for easy, I just ask for possible. So, here I am applying for the rest of my life.

Along this journey of growing up, I have had many ideas about what to do with my life. Going from being a chef, a marine biologist, and a US Coast Guard Swimmer. I wanted to do it all. To be completely honest, my junior year is when it all clicked: Advertising and Marketing Communications.

My preparation began by attending a nationally ranked high school in Wisconsin. Working hard to earn everything that I have accomplished. Freshman year I was captain of my Track and Field team, and sophomore year captain of my Field Hockey team. Each time I was voted into the position by my teammates, which displays great honor and responsibility.

Aside from sports I took another path to continue to be involved with my school. Nominated to be a DECA member my junior year. This role involved me in DECA Marketing Nights and our annual DECA FEST, which had a turnout of 8,000 people. For both, I was the event coordinator. Planning these events was some of the most fun I've had, and also a crazy addicting process. It challenged my creativity with event ideas and planning, journalism with press releases, and marketing and selling, as I acquired sponsors and sold advertising, and my management skills as I directed the students and volunteers helping at the events. It was one big, overwhelming, adrenaline rush.
Later that year I competed in a DECA competition. I was in the Fashion Advertising category where I medaled in both of my sections. Having been a leader in sports and social events, I have learned various ways to communicate with people and deal with issues as they arise.
As for the academic side of school, in my junior year I was inducted into the National Honors Society even though, I'm not your perfect 4.0 GPA student. I had a really hard time in my sophomore year math class. I had never worked so hard just to pass a class. I ended up with a C-, but that was anything but acceptable. I took it again my junior year along with a second math class and ended up with a 95%. I'm glad this happened as it taught me that perseverance pays off. It also prepared me for the challenge of strenuous college courses.

My dad always says, "If you're going to do something, do it right or don't do it at all." That's what I think about FIT. If I'm going to throw myself into one of the most competitive industries in the world, I'm going to attend the university I know will give me the best education and knowledge in my field. FIT will also give me the inside connections to industry leading professionals and most importantly, prepare me for what to expect once I'm out in the world on my own.

This may not be the best essay you're going to read, however, after my junior year and being a part of DECA, I realized that my career aspirations are no longer a "pie in the sky" dream. It is actually a reality, and with hard work, perseverance, and tenacity, I can accomplish my dream of attending FIT. At the conclusion of my four years of college, I will be different and will be noticed, as I won't be a blank magazine with no name; I'll be ready for publishing.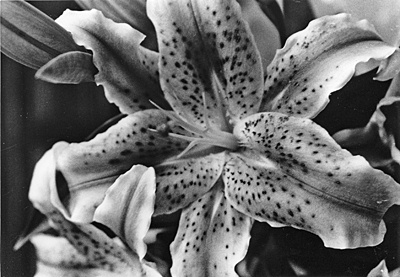 © Jenni W., Jackson, MI