My Best Friend
November 30, 2012
My phone buzzed. I casually opened it – it was probably just another text. After that, the moments happened so fast, yet I remember every detail. I hastily finished checking out the customer. "Have a nice day," I said as I forced a slow smile. My heart wilted, and my hands quivered. I needed to get out of there, but couldn't move.
"Joe you need to take over, I have to make a call."
On the phone, I heard his trembling voice,
"Hannah, my dad passed away."
The theory that bad things happen to good people, in this case, was an understatement. Two months before his 17th birthday, he was forced to mature much faster than any teenage boy should. He is the strongest person I know, but in this moment of weakness, he needed me.
There are truthfully no words to say at times like these. For over two years he had been there for me as not only a boyfriend – but mainly a best friend. Now it was my turn. Upon seeing his tears, my first instinct was cry with him. But this wasn't a time to be heartbroken and sad – that was the last thing he needed. My job was to be strong. Few words were actually exchanged that day; all I could do was listen.
I had never seen him cry before, and as hard as I tried – there was nothing I could do to take the pain away. So for the first couple of days, which were spent side by side, I was exactly that…a shoulder to cry on. As the days lingered, he began to open up. It's going to be okay. Time will make it easier. Everything happens for a reason. These were all promises I prayed to be true, but none that I could guarantee. I couldn't guarantee much of anything, except for the one promise I knew I could keep: "I will always be there for you."
A year has gone by, and he admittedly says that it hasn't gotten much easier, yet he credits me, more than anybody else, with helping him through his hardships. He goes through the days pretending to be happy, but around me he doesn't have to pretend.
To this day, we still spend nights lying outside discussing it. These sleepless nights have truly made me realize who I am.
I learned in crisis situations, I am the backbone that others may be missing. I can be depended on in a time of need. I cherish relationships even more than I did before, and realize nothing in life is a guarantee. While this awful experience may have torn some people apart, it has brought us forever closer – something I value immensely.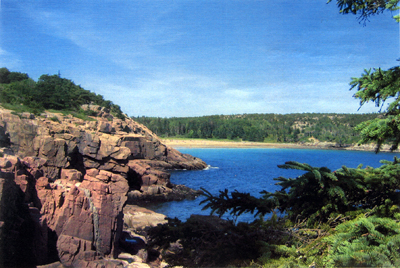 © Annie Y., Northborough, MA