Transformations
November 30, 2012
My passion for music has pumped through my veins for as long as I can remember. I've been in music lessons since I was five, loving learning as much as I can. But school was not something that I was motivated to try in. I was always a shy and soft-spoken kid. But in my junior year, a transformation happened. I started studying with a new voice teacher. And he gave me confidence.
Things started to turn around academically and socially. In class, I was no longer the shy girl who was afraid to speak out in front of her classmates. With my new self-confidence, I auditioned and was accepted into the Broadway Company at my school. There, I have learned so much about myself. I've learned to truly be comfortable with who I am and learned how important keeping up with my grades is.
Music has impacted my life in so many ways and given me qualities that will help me throughout life: perseverance, confidence, and motivation.
I want to show people my love for music. Deciding to go into music education is the journey I will take; and I will give it my all to fulfill my dream to help someone else believe they can do anything they put their mind to.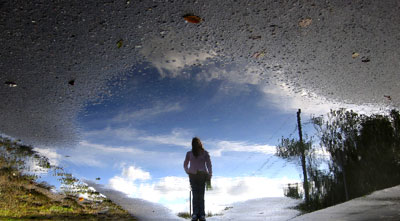 © Daniel H., Oak Bluffs, MA