College Essay
October 12, 2012
When somebody tells me something, usually, I don't listen. Instead, I do it my way. Advice isn't my kind of thing. I see it as someone trying to change me.
But maybe I'm wrong.
Throughout my life,I've been given ample advice. From my mom telling me what to wear, to my dad telling me what sports to play, is frustrating at times.
Sometimes, I want everyone to leave me alone. I don't want the scrutiny.
But maybe I'm wrong. Maybe they're just trying to help me.
Although I am not fond of it, advice has helped me.
I really needed advice when it came to choosing my first job. My sister told me to pick the job that best reflects my personality and what I love. "A job is something that you must enjoy, something that you have to have a passion for", she said to me.
This little amount of advice impacted me dramatically. I ended up being hired by my uncle who installs hard wood flooring. I am still working there today.
The advice that my sister gave me ended up getting me a job. It showed that listening to other's advice really can help.
Another time advice helped me occurred when I was choosing my first car. We had been looking for days. Up to that point, I had no luck. I asked my mom, "Will we ever find the right car for me?" She replied by saying, "Don't worry David, we'll find you one. Just have a little patience."
As we arrived at the final dealership of the day, I spotted a white Ford Taurus. I told my mom, "That's the one. That's the car for me." At that point, I realized that my mom's advice of having patience helped me find my car. Had I not waited, I would have never seen this car. We were informed that it was just put on the market that day.
I think accepting advice is a part of growing up.
Often I think about the best advice I have ever received. Then I think of everything I have learned. In the end, all advice has helped strengthen who I am.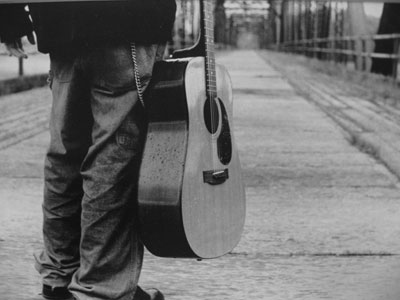 © Bailey M., Eagan, MN