The Start of Something New
October 16, 2012
The fall from the top always hurts when you hit the bottom. After 10 years of competitive swimming I was at the top of my game. I was one of the best swimmers on my team and had made friends all over the state of Connecticut through various swim meets. However, after my switch to rowing at the start of my junior year, I plummeted to the bottom.

I was a ghost. No one knew me and no one wanted to know me. Because I was nobody, just another kid walking through the boat house doors going to practice. But I wanted to reclaim my glory. I wanted to be back on the top. I made rowing the most single important thing in my life junior year.

I constantly reached out to my teammates. I looked for any advice that could aid in my improvement in this new terrain of athletics. I listened to my coaches, and my captains; trying to harness any bit of information that could help me in my conquest to return to the top. But this was not easy. Everyone on my team had skills that were far superior to mine. I stood alone as the only novice rower on the varsity team.

To me this didn't matter. I let nothing stand in my way of improving my rowing skills. While other kids were staying out late on weekends, I was preparing myself for an early morning practice out on the water. Whenever I got to practice, I went straight to work. I constantly reminded myself of what must be done in order to achieve my goals. Before long my hard work and determination was noticed by my coaches. They placed me in the lightweight varsity 8 boat along with 7 other great rowers who had been participating in this sport for years.

I immediately connected to the others kids in my boat. We all pushed one another and worked as a team in order to accomplish what needed to be done. Each of us rowed together in harmony transforming 8 individuals into one single entity. Our abilities to work together as one earned our spot in the Youth Rowing Nationals in Oakridge, Tennessee, one of the most competitive rowing events for high school students. I was back on the top.

Although I fell, I was able to pick myself up. My hard work and determination paid off. I was given the award of Best Novice and I finally felt welcomed as I stood alongside my rowing brothers. I faced many challenges and made many sacrifices but none of that mattered to me in the end. Out of ashes I rose and I began my climb to the top, and I will never stop that climb.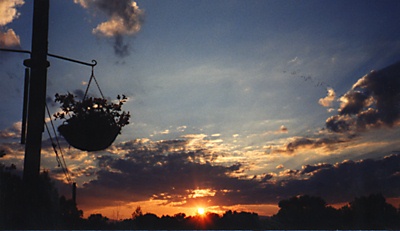 © Christy S., Germantown, NY