A Late Epiphany
October 3, 2012
It was just two minutes before the clock stroked twelve and the admission system declared its closure, that I clicked on that "submit" button and, supposedly, changed my life. However, after letting go of the pressure and worries, contrary my expectations, I had a funny feeling and it resulted in the longest night of my life. I was neither anxious to find out the admission results nor overly excited about the end of this "great task "of months. I got out from bed, returned to my room with a cup of hot chocolate, sat quietly on the cold marble floor in my bathroom, where I do some of my serious thinking, while sipping on hot chocolate from my mug and pondered about this feeling. That moment was the first time in months I reviewed and questioned my original motives for applying to high schools in the States.

Looking back at my sophomore year, I would say I was quite a small zealot who fought for not religious reasons but for a better schooling experience. I saw my school being too academically oriented and greatly neglecting its students' need to develop both their personality and interests at their age. I found my academic interest being slowly deprived, my supposedly youthful spirit aging, and my room for growth blocked mercilessly. So, having been there for 5 years at that time and believing that there was no way out but to transfer, I dived into a rigor process for applying some of the best boarding high school in the States.

I was pleased with how I handled the unsatisfactory feeling towards my school. However, after sipping on hot chocolate for a while the epiphany, that still influences me greatly today, came to me– I should not depend on my environment to provide the schooling experience I want, I am the only one who can determine that experience. The human mind sometimes really seems to be playing tricks; once a piece is found, the whole puzzle is solved. I saw how most students and I would wait for the school to provide for us and how we sat and complained but still went with the terrible system.

I ran for student body government the next semester. I was determined in becoming an active student and participate in all the activities, which I missed out while feeling sorry for coming to my school. Prior to running, I have also started a public speech club and sat in a few MUN meetings, but none of them involved work as intense as those of the ASB. While being students themselves and have close relationships with classmates, all 21 members also share working experiences with teachers and cooperate with sponsors outside of the school. It was obvious how the ASB functioned, but I was still overwhelmed by how the members proposed ideas, plan events, and executed activities. Most members have been participating for years; being the new girl, I was worried of how I would perform in such a vigorous student organization. I felt like how girls felt when wearing heels on their first dates telling themselves "Oh! You better not trip."

Our president of that year gave me the position of secretary due to my juniority. I thought to myself "Great, I get to be Ms. Paper Work", but the job gave me the best way to understand how everything got processed. I tried to attend every meeting and send out meeting logs to members as soon as possible; and because of this I never lost track of what is happening and constantly thought about how to improve the team's communication. The job was not as easy as it sounds like; in fact, the piece of advice I gave to my junior member was "Spending 15 to 20minutes in front of your computer typing and emailing out meeting logs sounds like a piece of cake, but it really takes persistency and dedication to do this for a long term". Besides having been the secretary, I also took part and enjoyed in the planning and execution of student performances, Halloween parties, Valentines' Day events, Winter Ball, and Senior Prom. One of my best memories was eating in the Prom closet room with other members and joked about how all female members took off their heels at Winter Ball because we could not take the pain in our toes any longer. Participating in the ASB certainly has its great moments, but it created many problems as well. Members sometimes struggled with trying to satisfy both the teachers' and the students' demands, not mentioning trying to balance the time spent on schoolwork and ASB.

Approaching graduation and participating in the ASB for the second year, I am very honored to be elected as one of the four Honorary Members, who are able to skip election and serve as role models for the rest of the team. I frequently look back to the night where I sat in my bathroom, but I never regretted that my realization took a whole three-month of application to get to me. Moreover, I know I will not turn out to be that girl who felt her high school has wasted three of her precious years; my school created an environment where I had to challenge myself and create something of my own within a seemingly impossible system.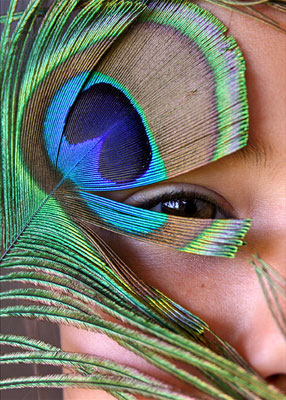 © Rachel P., Wailuku, HI