23 Day Nightmare
September 7, 2012
The phone rang an hour later after he was taken. My mother, full with panic and anxiety, with chills all over her corpulent, pear-shaped body, picked up the phone. It turns out that the kidnappers were the callers, and went on to say: "We have your son." In a state of shock, my mother's skin turned as white as the clouds during the summer, yet remained as strong as a rock that can't be easily shattered. We came to realize that was the beginning of a long calamity that only God could get us out of.

I will never forget my brother's agitated, hoarse voice, glancing over at me while leaning on the door of our red Chrysler Pacifica. Preparing to leave for school, eyes as dark as coal, he whispered, "It annoys me to see my father keeping an eye on the house, peeking through the gate, every single day. He looks so traumatized, as if he was our personal security guard." Brushing off his brusque words, I proceeded to eat my odd meal of Cheerios with watermelon while my dad got into the car to drive us to school. The car was halfway out of the gate when all of a sudden, I felt the car revving up to pull out of the garage. It was then that an armed man wearing a beige cowboy hat broke into the car, where we remained petrified with fear.

In that moment, when I glanced through my car's left window, I saw the villainous man screaming something at my dad, threatening with his finger on the trigger of his gun. Rage rushed through my veins and the idea of losing my dad tore at my heart. I felt profound relief when another man, of short height and chubby figure, opened the door for me and my brother to get down from the car, so I assumed the men only wanted to steal the car, not a significant loss compared to that of my father's life. On the spur of the moment, the second man blocked my sight by moving in front of me, holding a gun, threatening me. "Don't move, don't scream, stay still, or we will shoot you." I nodded. My body froze, cold sweat gripped me, and in a New York minute, I started shivering, holding back a loud scream for help. As soon as the man moved out of my way, a heartbreaking scene devastated me when I saw the men taking my brother with them into a golden Toyota Corolla parked outside of my house. That's when I realized my brother was being kidnapped, something that I never believed would happen. I ran back to my house with my dad, and fell to my knees with tears streaming down my face, wishing it was me they had taken instead of him.

The days passed, my brother's charisma and joyful personality created a void in the house, reminding us he was still gone, without knowing anything about his whereabouts and state of life. This ambiguity was indeed, pretty lethal.

"I just want to have my two babies with me" - My father replied with a pained voice, blaming himself for what had happened, sitting down in a little black bench by the piano, to an attempt to cheer coming from my grandfather's nurse.

Though not something you can truly learn to accept, the prospect of kidnapping had a tremendous impact in my life that i will never forget. To kick things off, it opened my eyes to what the real world is, making me stronger, taking note that there are crucial, life-changing situations for which people must pass, compared to weeping over such petty things that are not worth it, like when we cannot get what we want, crying a river for a guy, fights with your friends, among others. There are more important things in life that we must give priority to, as our relationship with God, who takes us out of our crisis with loving kindness. I learned to value the people around me, showing them the love I feel for them, not only with words but with deeds to be left so clear that the absence of words is not necessary. Furthermore, I learned to give more from me to the people who truly need me, without expecting anything in return. I can definitely claim I found more happiness in giving than in receiving.

This nightmare also taught me to never lose hope. Just the day that I started to lose my bright side, it turned out to be the day when my brother came back home. Because of it, I'm the positive girl who will always tell you to hold on, keep believing, the adversity will end no matter what you have to go through. Therefore, I have a motto I keep repeating in my head nowadays: "After every storm, the sun will smile." Once you choose to hold on to hope, anything's possible, no matter what other people might tell you to bring you down.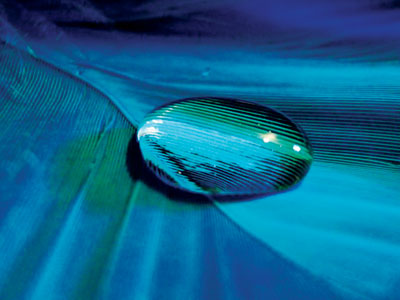 © Hui Y., Potsdam, NY