One Question
August 30, 2012
From a young age, I was able to rattle off the answers to nearly every question that was presented to me; yet, there was always one question that I could never mutter an answer for. I figured as I grew in age and gained more knowledge, I would be able to answer it with ease. But as the years passed I could not find an answer and soon, the question began to consume me. The simple question of: What do you want to be?

I was never the type of child who dreamt about their future. I never wanted to be an astronaut or a singer or an actress or a veterinarian; I was simply too interested in the world that surrounded me to dream about my future career. As the years went on, nothing changed, I remained a free spirit. The college talk soon began and I was urged to start taking classes that reflected my interests; I simply shrugged my shoulders each time my parents began speaking and I simply left the room. I invariably believed everything would fall into place, so why worry about this at such a young age? But that all changed the summer heading into sophomore year.

I hastily logged onto my school account upon receiving the news that schedules were out. A smile started to slowly form as I read the schedule, pleased that I had so far be placed in all of the classes I had requested. My seventh period class however resulted in a look of confusion rather than happiness. Advertising Art, what in the world was Advertising Arts? I was tempted to switch out in exchange for a class of greater difficulty, but it was my curiosity that refrained me from doing so.

Immediately after I walked into the classroom, I knew I wanted to pursue Advertising. The twenty plus Macintosh computers reflected the artwork around the room and would aid me immensely in producing my own artwork. I began skipping lunch in order to work, in addition to staying after school for several hours each day. Room 111 became my second home. My passion and talent grew with each project we received and the accolades I was granted. Graphic design was simply the stimulus that kept my brain composed during those ten arduous months of the school year; it was a mean of self-expression.

A theory I once believed as a child was evidently proven to be true; everything falls into place. So now, as the questions become increasingly more difficult to answer, there is one whose answer I am unequivocally sure of,
What do you want to be?

I, aspire to be an advertising executive.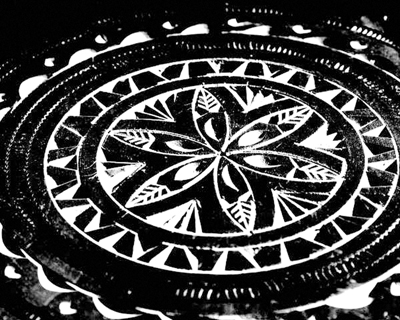 © Micha C., Toronto, ON, Canada