College: The Path for Everyone?
July 10, 2012
In the United States today, there is a continuous debate about whether or not college is for everyone. Although many jobs are starting to require college degrees, people still argue that college is not necessary for everyone. Some feel that college is out of reach for certain middle and lower class citizens and therefore unnecessary. Many believe that no matter which field students go into, college is the right path. Certain people think that a college degree is only necessary depending on the path the student decides to take. Today, more jobs than ever require a college degree. People in the working class that have a college degree are said to be more successful than those without a degree. This statement is fairly true, yet, more and more children are not attending college. Many say this is due to either unwillingness or financial issues. Although colleges cannot necessarily persuade students to attend colleges, they have ways to financially help willing students.

For the students that cannot afford to attend a college, financial aid programs allow willing students to attend college. This is one of the many aids that colleges offer. Although college is very expensive, a lot of people believe that it is worth the cost because it raises one's chances of getting a successful career. With aids available and a higher chance of success, college is a very valuable post-secondary school choice.

The purpose of college is not to receive a job, it is to educate and empower one's self. Students that attend college also have highly developed skills in many different fields. With everything that colleges offer, students should pursue the opportunities available to them.

Although college offers many opportunities, some believe that college is not meant for everyone. There are still some jobs today that don't require a college degree. Therefore, many people believe that a nation that has a mix of people with and without degrees is beneficial.

Our nation has noticed that well-paying jobs today require a college degree. Though this is true, many students are unwilling to put in the time and effort to go to college. That being said, college should be known as the correct post-secondary choice for our nation today.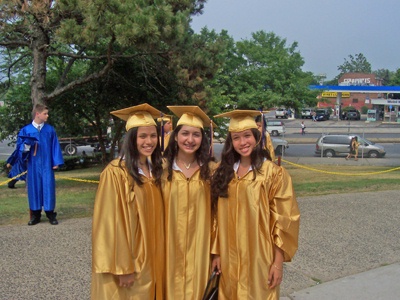 © Elizabeth E., Elmhurst , NY