I Am a Libero
MAG
June 23, 2012
Fifty years ago, my grandfather escaped from North Korea and fled to South Korea with his wife and three young children.

About twenty years ago, my dad became a doctor at the hospital where he is now chief of nephrology.

Less than ten years ago, my sisters left home to attend two of the most prestigious universities in the world.

And my freshman year, I made the varsity volleyball team.

Though it was the crowning achievement of my life (and I'm serious when I say that), my parents could not care less about my athletic accomplishments.

Discovering what I was good at was not as easy for me as it was for my older sisters. Their paths were set early in life. Kathy was going to be a lawyer, and Jean, an engineer. My parents were quick to purchase all the necessary books, software, toys, and enrichment programs to determine their fates. According to my parents, I'm supposed to be a doctor, not a volleyball player.

On our team, I play the role of libero. I am the quarterback, the general, responsible for the actions of all six players at once. I move and shape our team as the momentum of the game swings, and I am steadfast. I do not waver under the pressure of being down by a point. Or three. Or ten.

My sophomore year, when I broke my wrist on a dive to save the set, my parents saw it as an opportunity to move me away from the time I was wasting "running around on that little court after school for three hours every day." They quickly signed me up for a biochemistry class at a local school, and prodded me to prepare for my upcoming pre-medical coursework at the top universities. They were going to make sure that I fulfilled their dream of becoming a doctor.

However, I am a libero. I am responsible for my own actions, and I do not falter under pressure. Not even with a broken hand. Instead of attending these classes, I traveled with my team and coached them from the sidelines. Even though I was not on the court, I was still the general. I was still responsible for my team, and I had to make sure they did everything to put themselves in a position to be competitive and win.

We did not win a state title that year, but I did find out what I was good at: being me.

Over the next four years, I expect to dive for even more balls and break even more bones in my journey.

Fifty years from now, my grandchildren will be applying to the colleges and universities that best fit their goals and aspirations.

Twenty years from now, my sisters
will still admire my individuality and ­perseverance.

Ten years from now, I will be in the career that best suits my talents and personality.

And next year, my parents will truly understand me and be proud to say their son is walking on the green quads with books in one hand and a volleyball in the other.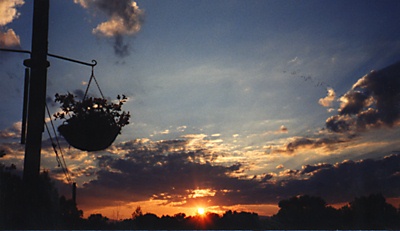 © Christy S., Germantown, NY