Pain Hurts
March 20, 2012
Loss perhaps earns the title of the most devastating emotion experienced by mankind. Most everyone experiences loss in one way or another at some stage of their lives. For most people, death irrefutably seems the greatest loss of all. Whether death takes a loved one, friend, or relative, nothing compares to the pain felt by many of the people who knew and loved them. People who experience loss may feel empty or numb for quite some time. Loss sometimes might cause someone to block people out of their lives completely, if only for a short while. Eventually they may open up, wanting to talk about their feelings with someone they trust.

February 11, 2012 marks the first anniversary of my grandpa's death, a horrible fate for a great man. Cancerous tumors formed in his lungs. At first, he seemed unaffected by it. However, as the days proceeded, his condition gradually worsened. First he became confined to a wheel chair and catheter. All too soon, he became bedridden, and needed hospice care in his home. His condition eventually became so bad we could not understand a single word he spoke. We only heard a bunch of babbling. Sometimes when we spoke to him, it seemed as if he responded, though incomprehensively. Eventually, the lung cancer took his life. Grief overcame the entire family.

Thomas Campbell said, "To live on in hearts we leave behind is not to die." This quote holds meaning for me. Just because someone dies, does not mean they no longer exist. They live on in the memories of the ones they left behind. Another quote written by an unknown author also caught my attention. "Perhaps they are not stars, but rather openings in heaven where the love of our lost ones pours through and shines down upon us to let us know they are happy." This quote eases my grief somewhat. It fills me with joy to know my grandpa is looking down upon me from heaven, happy.

"Time heals all wounds" is a cliché heard by many people when they lose a loved one. This could not prove more false. Time may heal the wound, but a scar will forever remain on the soul. No matter how often people try to rid themselves of the scar, it will remain. The scar forces a person to remember, when all they want is to forget about the gut-wrenching pain of losing a loved one.

Loss is not easy. No one wants to know how it feels, though most people do at some period in their lives. Loss means pain. Loss could tear a person's heart in half. Trying to cope with any loss may seem impossible or unbearable at times. People who never experienced loss may think the period of time where someone grieves for the one they loved and lost holds no length, but it does. The grieving never ceases. It lasts forever, always present, but not always showing.

Loss affects men and women alike in a way nothing else can. For a short while after a loss we might try to contact our loved ones, and then we remember they no longer walk this planet. It punches a hole in the heart. It twists our insides until we feel the need to vomit. It makes us feel small and afraid, as if at any moment something else we love will be wrenched from our grip. Loss causes tears, spilled for the ones taken by the black hands of death. Loss causes depression, a black hole in the face of death. Loss leaves a path of devastation and destruction.

Perhaps some people may not understand the concept of loss, of the pain and suffering because of it. However, for the people who loved and lost, myself included, we know. We know the feeling of loss. We know how hard it seems to put the pain behind us and move on. We know, and we would not wish the experience upon anyone. It carries with it pain and suffering. People may think they know what awaits them after the death of a loved one, but no one really knows for sure until they experience it in full. People may imagine what it could compare to, but imagination is nothing compared to reality.


Loss is not the end of the world. Chances of healing are great, but it just takes time. Maybe a couple of months or years, or maybe even a decade or two. Either way, the grief does not last forever. It will remain present, but it might never completely resurface. Happiness will find a way to surface, but who knows how long it takes. Only time will tell.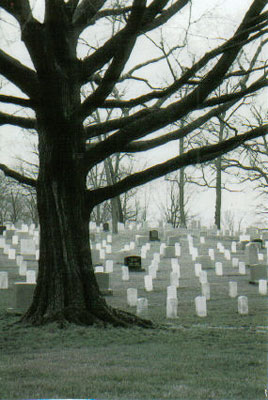 © Mary G., Ridgway, PA