Watching Prosody
January 13, 2012
The people leap up the steps into my neighbor's house. Candles are lit in each window up and down the street and the world is dormant. Did they see me? My body is the same mass of dark light and bright shadows as the rest of the night and, as I perch on my car hood, the only indication of my existence is the obtrusive backlight of my laptop.

It is 10 pm and I sit watching the world.

[The click of a door knob. The sighing of heating units. The ceiling above me which lacks stars...]

It is times like these when I write, where there are no distractions impeding the mental clarity necessary to put the mind on the page. I set my fingers to the keyboard and simply record what I see –


The world is sleeping,


humanity hides its face


while the pale concrete houses



trap in light.



Stave off darkness.




It is here that nature unfurls herself




Revealing her dark green glory…

I am an observer. A truth seeker, who catalogues what she knows and then with a writer's ruthless word count capture it. I used to be afraid of questioning life due to its enigmatic answers – I shouldn't have. I believe answers exist, that one can explain living. For there is such a resonance when one finds the perfect expression to describe an object, it can't be anything but true. And as long as I sit and watch, I'll find it.

I am a writer. And I seek to understand.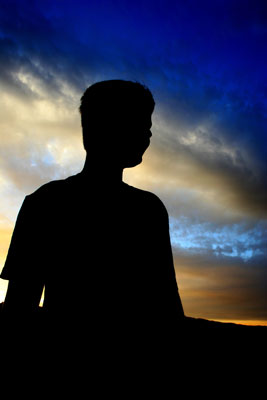 © Monica L., St. George, UT