Breakthrough
November 8, 2011
The paper quivered in the morning light, now beaming through the cracked blinds, it crinkled as sweaty palms clutched its edges-bleeding the peripheral text, as tears stained the dull thin paper. The paper quivered as I read that 500 word essay on page two of the Washington Post over and over again. It quivered as each and every word bore its way into my mind, as I desperately attempted to grasp this evanescent euphoria.

Breakthrough. Yervoy. Melanoma. Ipilimumab. Prolong. Survive. Eight years too late, but the utterance comforted me. Between those lines of serif font, I could see the desolate image of my mother fading away, scarred skin sinking into a skeletal frame, all senses fading leaving only a feeble reminder of the toll six months of surgery and chemotherapy take. I could feel the weight of her absence and the desire for one more hour, day, week or month of her presence.
Between those lines of serif font, I could see a child pleading with fate for more time, as they watched their own parent slip away. I could see four to eight months from the breakthrough, a child's nativity to loss preserved, an unconditional love untarnished by death.

In that quivering paper, I found hope- hope that one day melanoma's mordant agenda will be but a secluded musing buried behind triumphs and victories, hope that loved ones may live not only in our memories, but in our lives as a constant reminder of the progress that overcame death.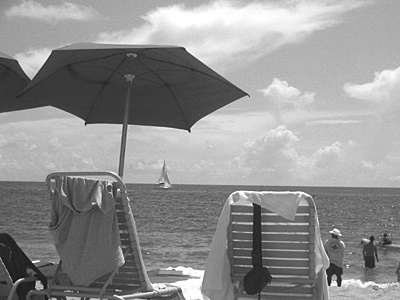 © Emily O., Boynton Beach, FL