Matthew
November 7, 2011
Ghost and Goblins come out in the darkness of the night, but
who would have known these witches and werewolves would have taken Matt without a fight.
Matthew was only twenty-one with a whole lifetime to learn,
now we sit beside his casket with an aching yearn.
Not knowing where the time has gone,
I write three years later still asking the question, where did it all go wrong?

* * * *

My cousin, Matthew lived in Farmington, New Hampshire. He lived with his two siblings Eric and Crystal; his mother, Donna, and father, Brian. Matthew's life was one some children could only dream about; living in a beautiful house, riding dirt bikes and four-wheelers and surrounded by a loving family. Matthew's life changed drastically a few months after his high school graduation when he found his father deceased in his recliner after suffering a sudden heart attack. Matthew believed his father would have wanted him to follow in his footsteps and to become the man of the house; so he began to take the lead role in his family. He wore a different mask everyday, not showing himself, but showing someone older, more mature, anyone but the young man he once was. Matt believed in new beginnings, knowing even though his father was not around to guide him through life, he was always watching over him and leading him in the right direction.

Family and friends told Matthew to live life the way his father would want him to and to always make him proud. Matthew reached out to his community and began to give back for the life he was given. Matthew completed countless hours of service for his community while working on the local roads in town, always giving and never asking for anything in return. Matthew managed to reach out to others in need even if it meant giving up his own wants. But Matthew was never able to accomplish his own goals in life, since he was determined to accomplish the goals his father had left unfinished.

On October 31, 2008, Matthew wore his final Halloween mask hidden deep in his closet for the past 21 years; he wore the mask of his father, leaving his own goals and true colors aside. Ironically, Matthew was never able to remove this mask and accomplish his own goals. He died suddenly on Halloween night in his own home due to heart failure, as did his father three years prior. Matthew worked hard to live up to the expectations people gave him, whether it was being a role model to his younger brother and sister or a strong, hardworking father figure to his family.

Matthew was able to teach me two of the most important lessons in life. Matthew taught me to never take anything for granted and when chances are given to you, don't hold back, take them because they can only make you better. Matthew also taught me that life is short. Life is too short to not put yourself out there, to not accomplish your goals and not to be the best you can be. Unfortunately, Mathew was unable to accomplish his own goals, so when it comes to my goals, I strive to achieve them no matter how impossible they may seem. Whether it is succeeding in academics or in athletics, I think of Matt. He taught me that no matter what happened in the past, there is always a time for new beginnings and a time to take chances- a time to achieve your goals. College for me is a new beginning, a time to take chances, to be the best person I can be and a time to work hard to achieve goals. When I begin to struggle or think it is time to give up, I think of Matthew and know it is important to pull through. With the courage and pride Matt had as a person, I intend to become the person I always knew I could be; successful, and determined.






* * * *
A ghost or a goblin, who was to blame?
Or was it a witch or a werewolf who caused such pain?
Matthew's death will never be forgotten for it something I still ponder,
but because of him I am only stronger.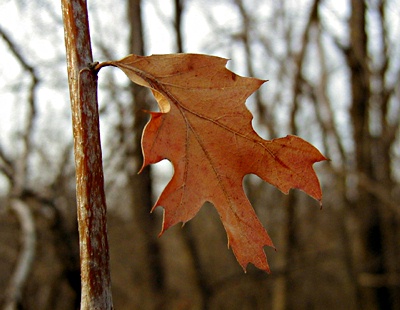 © Brad H., Lemont, IL