Why choose to hide when you can stand out?
October 25, 2011
Imagine walking along a beach when suddenly a wave wipes you to the ground, your' taken out to the ocean and when you finally get your strength back you begin to swim toward shore. That's where I was, I was swimming back, taken out to find myself, Stuck, Frozen, Confused, not knowing which way to go or what may happen along the way, only knowing that someway and somehow ill get back and through strength and faith ill find myself in it all.

A challenge can be seen in many ways, in my eyes it's a risk, a risk I'm willing to take and go as far as I can knowing that there is no limit until I want to set one.

Since I was little I've known that my life isn't necessarily perfect. My mom and I have always lived on our own and we've made good of the contribution my father gave us due to the divorce. My whole life has been filled with moments by the people I love that can simply never be forgotten . People may say that your major influences are your parents, but I think it comes from the heart, because my parents have always told me they want me to be happy but never really set a yellow brick road for me to follow.

Going to college has always been something I have wanted to do. The thought of having a fresh start and a new beginning all sounds divine. I've been working hard my whole life and have never once wanted to give up. I've done all my thinking on my own from choosing friends to choosing a path of success. Realizing at a young age that my future is in my hands and that I will only get to where I want to by having strength in myself has taught me a tough lesson. That nothing is free and you have to work toward what you want and if you want it bad enough you will not stop at anything to reach it.

Having a single mother support me has impacted me as a person in both good and bad ways. Sometimes I lay in bed and think how different things would be. I think that If my dad would have stayed around there would be more fighting but more money, more responsibility but more love. To this day I have an opportunity of a lifetime, to be living and breathing as a typical human and be successful in life. However sometimes I feel like its me against the world. When really the world is just a speck of what I'm against. The world is something I can create because in my life its not only the big things that impact who I am but the small things that shape who I am today. I will continue down this path of success to make it not only a journey but a destination.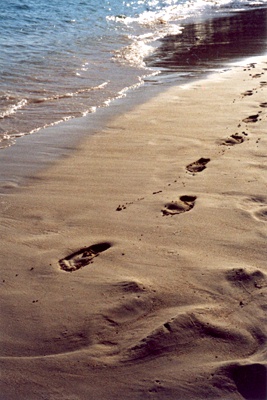 © Ashley B., Potomac, MD