Where 18 Meets 358
October 25, 2011
The town is interesting. There is a sprawling metropolis present where PA state Route 18 meets 258, complete with a Wl-mart, MacDonald's, and Giant Eagle. The school is a few brief miles from the intersection. If you go fifteen miles in the opposite direction of the school, all of this disappears. It is replaced by farmland and green pastures.

I grew up on this farmland. Honestly, it was the middle of Amish country. Oftentimes you saw more horses on the road than cars. I call a small dairy farm home, along with my parents, siblings and seventy head of cows. Being the only farm kid in my school made it difficult. Nobody understood what I or my family did. I was constantly forced to explain, defend, and clarify what my family did. THis meant I did not have the time to put on make-up and do my hair in the morning, but no one took that into consideration when judging me. I was always the awkward "farm girl".

Despite not always fitting in twith my peers or having the time to participate in sports, I excelled. Writing is a natural skill for me and science is always interesting becuase I use it every day on the farm either by mixing feed or choosing what bull to breed a cow to. I was determined to puruse science only (most likely to become a large animal veterinarian), but a teacher informed me that I had great potential in public speaking and speech writing. I laughed at the idea. That would mean dressing up every day!

At the young age of thirteen, I was a jeans and cowboy boots girl. I was introduced to the world of glittery crowns and satin sashes found within the Dairy Princess Promotion Program. In this, I was forced to deal with everything - from skeptical consumers, angry consumers, and uninformed politians. It was a role I happily (although skeptically) undertook. Now a business suit, dress, or skirt is second nature to me. I gained a professional edge that my classmates could no longer lauh at. In fact, it was so noticeable that they no longer called me 'farm girl'. I became the farm girl who was actually cool.

It is this unique combination that I offer. As one of my classmates proudly declared "a down-home girl with an uptown sass". In other words, the transformation from farm girl to princess has given me a unique personality, blended from the viewpoints of both the consumer and the producer.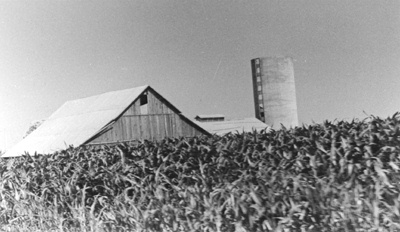 © Steve S., Marblehead, MA