Climbing and Life
October 14, 2011
I was average, normal, any other synonym should fit. I spent my childhood staying inside, playing video games and conforming to what the general public around me was doing. I did this because i felt it was what I was supposed to do, not necessarily because it was in my best interest. It took me about 15 years before i established a sense of direction in my life. Direction meaning that i began to have a true reason for the things i was doing; an ultimate goal. The ultimate goal as to achieve happiness.


I began rock climbing in a gym when i was 15, in the weeks following i retired from the school sports i participated in to devote all my time between school and climbing. I fell in love with it, everything, the people, the setting, but most of all i loved that everything was up to me. I took control, deciding what i wanted to do and why i wanted to do it. After a few months of climbing in the gym i was invited to go climbing in the Shawangunks just outside of New Paltz. I was to climb a route by the name of High Exposure (5.6 G), it's one of those routes that is so far out there that you feel as if you are on another planet. There was nothing more i could have asked for.


Walking down the carriage path was gut wrenching. My palms began to perspire from a combination of coffee from the bakery and the thought of ascending this amazing formation of metamorphic quartz conglomerate. We hiked to the base of the two hundred foot arete and prepared our climbing safety gear. My friends, both twice my age both insisted that i take the sharp end (going up first, more dangerous) to gain the full experience of high exposure. I left the ground and entered the vertical realm, surrendering my safety and making a commitment to the rock. Nearing the top of the first pitch the route runs along the exposed arete, producing the illusion that the earth just dropped another thousand feet and the fear either grips you or floats away with the wind buzzing around you. The sun peered out from behind the clouds as i topped out on a 15 foot ledge coveted by climbers as the Grand Traverse ledge, I then constructed an anchor to safely lock into the rock. As i stood up and around to set my partner on belay I was submersed into the 300 degree expanse hundreds of feet from the ground, golden rays of light selectively illuminated its chosen section of the cliff as I took a seat on the prow of what felt like the edge of the earth, dangling my feet in thin air. As i was taking in rope to belay my partner up, it happened. I experienced an epiphany of sorts, and had a moment of clarity. It violently cashed into me that this was the most forfilled that i had ever felt, an overwhelming sense if purpose fell on my shoulders and it was immediately clear. Climbing was the hardest thing i had ever done, it tampers with you both mentally and physically. Ultimately climbing is pointless, yet it holds more meaning and purpose than anything in my life. Climbing gave me a reason to be the best i could be.


I have now been climbing for 3 years and done over 100 routes in the Shawangunks. It is my favorite place in the world because it changed the way i look at the world. Every aspect of my life has been effected by my climbing, it has made me a more determined and positive person, but most of all, it innervated a new psyche i had never experienced before. I became more active towards my goals and dreams, the ultimate goal to be happy. I want to go to school to be a graphic designer because it will allow me to live the lifestyle that i want to lead, so i can always follow my goals and passion. I believe beyond doubt that attending suny new paltz is what i want, Not because i read a pamphlet or because a representative sold me on the campus and student averages. I want to attend New Paltz because its the only school that can seamlessly combine my two passions, its the school that will bring about the most happiness in my life.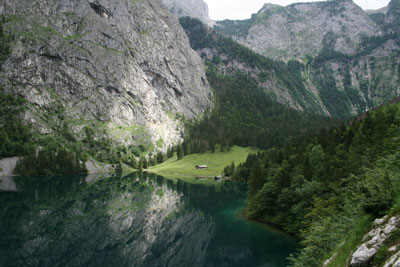 © Lucy A., Strafford, NH