Hull: No Place for Hate
October 13, 2011
"In my mind I can still hear that piercing voice plead, 'Why won't they play with me, why won't they play with me?'!" My drowsy eyes, drooping down at the plate of pancakes and sausages before me, immediately rose; the sudden outburst catching every ounce of my attention. "To this day I can remember that poor black girl sitting all by herself in the sandbox; no other child would dare to go near her," the woman continued with that same thunderous tone, though at times succumbing to sudden droplets of sorrow. It was at the Martin Luther King Jr. breakfast benefit in January of last year that I heard Marjorie Peters, a local activist, speak those vehement words which have stuck like a barnacle in my memory ever since.

From the initial jolt I displayed towards her speech, one may think that such an intense passion against hatred and ignorance is something very unusual in my hometown of Hull, Massachusetts. On the contrary, this zeal is as commonplace as the ocean view which Hullonians can see from any point on the peninsula we proudly call home. As a young child, I can remember looking at the famous aerial photo of the hundreds of townspeople who lined up to spell "No Place for Hate" on Nantasket Beach. Their bodies formed a structure that no sandcastle could ever surpass. They formed a message that no wicked wave could ever wash away. I cherish the dedication of our residents who earnestly dissuaded a group of people from handing out hateful literature comparing then presidential candidate Barack Obama to Adolf Hitler. These two examples have become part of my indigenous ideology.

While Hull has contributed vastly to my development as an individual, I know that I do not yet have a complete worldview. I also believe that same small-town background has given me a solid foundation to take advantage of future opportunities. For me, there is still an ebullient sea of sights to explore. My devotion to tolerance encourages me to keep my eyes wide open to anyone and everyone in those vast open waters. All I can do now is follow this insatiable appetite for diversity, whether it is through my fellow college students, semesters abroad, or future profession. My subject-mastery awards in three different languages exemplify my dedication to this path. I have been taught all eighteen years of my life to approach the playground of life with excitement for the unknown or unfamiliar. I am a true product of my environment and I am not afraid to step into the "sandbox" of my new college community to see what lies ahead.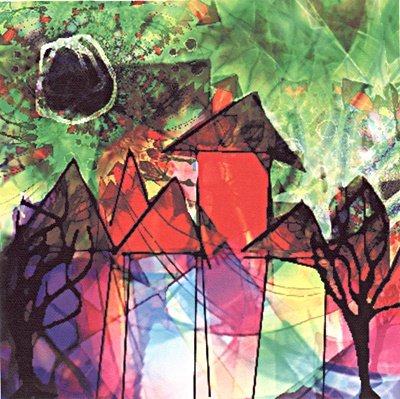 © Tanya T., Galesburg, IL