Emelia
October 10, 2011
I picked up the wooden heart shaped box I have with all of my notes in them from my four years of high school. While opening it I smell the same old scent of the wood bonded together and feel the ridges and bumps along the top of the box. I pull out the first three pieces of small worn out papers, lift them up carefully and read them to myself. They date back to sophomore year when I was in first period English class. I ran Cross Country that year and I became friends with a really special girl, Emelia. She was in my English class and sat one seat behind me. One day she tapped my on the shoulder and gave me a note. It read, "Shan- I don't know what to do with myself anymore and neither do my parents. It hurts. Why does my life have to be this way Shan? I hate making you worry, I hate making people worry. I don't want to hate myself, I don't want to be bad. I just want my life back because I hate thinking about ending my it but I feel like there is no other way. Just please promise me you will not tell anyone this.. Especially coach."

I sat there frozen. No expression on my face. A girl, who I did not know very well and occasionally ran with at practice was telling me she wanted to commit suicide. You hear about this topic all the time in health class or on the news about some teenager ending their life but you never think it will impact you. Until it is someone you know. I was stuck with questions that seemed never ending. Sure she was not my best friend, but she was desperate and reached out to me. I raised my hand to go to the bathroom and I looked back at the sad, confused look on Emelia's face once more before I was going to do what I had to do.

I remember looking up at the clock and seeing that I had seven minutes left of class so I had to make this quick. Shaky hands and a note curled up in my palm, I opened the guidance councilors door and asked to speak to my counselor immediately. Telling her what had happened I spoke quickly but quietly and she told me to return back to class. Right after I came into class some adult arrived and ask for Emelia. As she walked by me I could see the hurt in her tearful eyes and anger that was shown towards me. I felt awful but deep down knew that she needed help, more help than what I had to offer.

Emelia was not in class or at Cross Country practice for the next days. In fact, Emelia ended up going to rehab for six months and came back at the very end of school a changed person. Her parents sent me flowers one day and thanked me for saving their baby girl. I am not an extraordinary person nor do I have the desire to be. I am just a young girl, a senior in high school realizing what life is all about, juggling a job, friends and school work. This being one of the events I will never forget, contributes to the person I am and the experiences that high school had to bring for me. I hope to attend college this Fall with all of my life experiences and just keep learning on how to become a better person.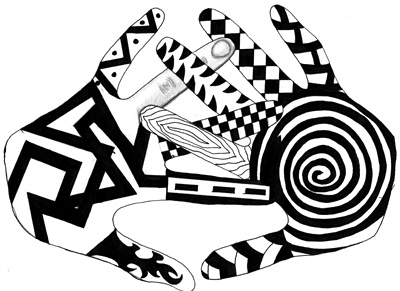 © Sarah F., Naples, FL