Adolesences
October 5, 2011
I am not an extraordinary person; I haven't run for school president or scored the winning point on the athletic team. I am just a young girl, a senior in high school finally realizing what life really means; balancing friends, a job and school work. Like everyone else I've made mistakes, yelled at my parents, and laughed until I cried. I've been through the ups and the downs; those moments when I wanted to resort to a puddle of tears but I learned that no matter how much life hurts me I will always be able to get through it.

One of my most present memories of adolescence is my battle with middle school. I was never the prettiest, smartest and most gifted child; I was constantly the second best, never having that extra something to push me to the top. I was simply a bubbly, giggly, and odd youngster that loved to smile and I relied on that to stay on people's good sides.

I remember the start of eighth grade and having what I thought was an amazing friend that would never hurt me. She and I would do everything together, including trips to the park or the ice cream store. As the year rolled on, she and I began to become distant and soon we were at the field on a cloudy, cold day and she was yelling at me with the most hateful look in her eyes; the boy that she liked, liked me instead. This incident threw a boulder at our friendship and crushed it forever. She spread rumors about me to the other classmates and shortly, what felt like the whole school, people slowly turned against me. There was never one day where I would not get stuck in a corner with a kid spitting in my face that I was worthless and dumb.

Slowly I became emotionally battered and everything I was involved in was affected. All my grades began to drop to Fs, I quit soccer (too worried I would be hurt there too), and I became less and less happy. On top of that I lost my greatest role models, my grandfather; the great surgeon and the happy man whom everyone loved.

As middle school transformed into high school and I was accepted into a lutheran high school there was no change and my parents truly thought that I would never be the same again and they were right for two years.

As I reflect on those hard two years of my life I realize how much they shaped me for who I have become now. When I really had no one there for me for two years of my life, I was a crumpled up piece of paper; there was no way I would ever become smooth again. My school, the people in it, the teachers and the atmosphere have slowly rebuilt me into the person I used to be. Those two years taught me to be an understanding, forgiving, and unconditional-loving friend. I am now in six classes, three being APs, at one of the most challenging high school campuses with some of the best grades I have ever received. I am being nominated by friends for the most outgoing and prettiest smile. I have become smooth again because what didn't kill me definitely made me stronger. I may still not be what others consider the best but I am okay with who I am because I am me and no one else is like me!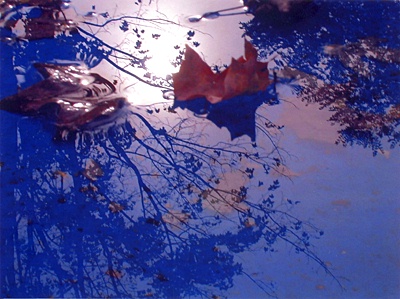 © Angela B., Holland Patent, NY