Sweet and Sour
September 13, 2011
Mom andI have always had a sugar tooth at times. Some of those times we could go getthe sugary candies or melting icings. Most of the time, we couldn't. I rememberfor birthdays my two other sisters and I didn't get a cake. Being raised by asingle parent that kept being misdiagnosed for bipolar type two and had twojobs, had its sour and its sweet moments.

Mom worked two jobsand had enough money for food on the table and bills. Anything we wanted, shewould try so hard to get it for us. Christmas at her house was always the best.It was always so warm and cozy and it just felt right.

My dad was in our livesbut not often. My sisters and I would go see him every other weekend. Everytime we swapped out at the McDonald's in Brinkley, Arkansas my sisters and I wouldcry because we would hear the fighting outside the van or truck. Mom wasn't happybecause dad wouldn't pay child support on time. Time with my dad wasn't thebest. He tried really hard to make our time fun. He would always have to bringone of his girlfriends into it to make it fun.

By the time I was in second grade, both of my parents weregetting married again to their lovers. My mom's husband was only nice to me. Hewas verbally abusive to my sisters and my mom. My new stepmom seemed reallynice, but isn't everyone when you first meet them? My stepdad was like the dad I'vealways wanted. I never got why he was so nice to me and so mean to everyoneelse. He stole from my mom, cheated on her with multiple women, and lied aboutbig things like his mother's death. I remember calling my dad when there wouldbe huge fights between him and my mom or him and my oldest sister and tellinghim I want to live with him. When my mom told me about them getting thedivorce, it killed me inside. I was always a tom boy but he was what I wantedmy dad to be like. When he left, he left us in debt. He didn't have a job andhe stole thousands of dollars from my mom.

My mom had many boyfriends after and then she decided tomove to Colorado. I thought it was so cool to move to another state. After I gotout of school and into my new one in Parker Colorado, I hated it. I missed myold friends and my old life in Memphis, TN. I decided I wanted to move in withmy dad. My mom had gotten laid off at her job she just got in Colorado and I couldn'tstand being homeless. My older sister and I moved in with him in July 2005. Imade friends really quick and was involved with church and in volleyball.

Volleyball was mylife. I started playing in the seventh grade and my dad did everything to makesure I succeeded in volleyball. I went to camps every summer; I always had allof the equipment necessary, and my teammates were my best friends. I fell in ahole; a deep hole.

I started using drugsand drinking alcohol every weekend. I got into a huge fight with my dad andstep mom on August 30, 2010 and on September 1, 2010, I was told I was going torehab and was sent to live in Colorado. I couldn't believe I was going to bestarting everything new. I was so depressed. I missed my friends that I hadmade for five years. I just wanted to go home. I stuck it out and now my mom isthe best she's ever been. My mom doesn't work two jobs and she is properlydiagnosed. She's my best friend and my main supporter.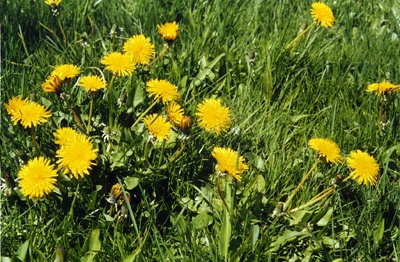 © Hoang P., Rochester, NY