Mommy Always Said
August 25, 2011
Seventeen isn't a monumental age. It never has been, aside for the prodigies and geniuses out in the world. At this point, they've already accomplished the impossible. I'm not a prodigy. I'm not a genius. I've never invented anything, nor am I likely to become world-renowned or end up in a future generation's history book. But, I am a dreamer.

Throughout the entirety of my life, I've dreamed, just like everyone else. As a toddler, I dreamed of being queen of the world and having tea parties with all my stuffed friends: Mr. Bear, Snowy, and Mommy Sheep. My water-filled, pink plastic tea cups endured many a tea party and my fashionable dresses carried me into my school years. In first grade, I dreamed of being a bus driver, because I wanted to prove to my mean, old bus driver, Mr. Daryll, that you didn't have to yell at small children to get them to cooperate. To my very best ability, I drew myself a canary yellow bus with lopsided tires and fashioned myself in the front seat. I took it home to show my mother, who told me for the first of many times, "You can be anything you want to be when you grow up...except for a cosmetologist." Of course, she had to explain to me what that was, "That's what mommy is. That's just a big word for people who cut hair."

As the years went by, my aspirations began to mature. In fourth grade, I was trying to get in with the "cool" girls. The ones who wore the latest stuff from Limited Too, because they were too old for Children's Place. They didn't listen to country, so I didn't listen to country. They were also drawing clothes that they wanted to make when they were older. They wanted to be fashion designers, so I wanted to be a fashion designer. I started drawing the clothes, as well, and we talked about sending our designs to our favorite store. I took the drawings home to my mom, and told her that I wanted to be a fashion designer. "You can be anything you want to be when you grow up...except for a cosmetologist."

Throughout the rest of elementary school, I was inspired to be many things. Science and math were always my favorite subject, and reading and painting were my favorite hobbies. In a time when it was "cool" to be smart, I wanted to be an astronaut and a biologist, so I could tell someone that I touched a star and visited the land of sea lions and penguins. I dreamed of being an author and a librarian, so I could tell the stories teeming in my imagination and immerse myself in a land of fairy tales and science fiction. I wanted to illustrate my own books, and become a famous painter, right up there with Leonardo da Vinci and Monet, though my paintings were little more than subpar. After all, I could be anything I wanted to be when I grew up...aside from a cosmetologist.

Middle school, and my dreams are hidden from others. Boyfriends are more important than brains, now. If you aren't dating, you aren't "cool", so I was left behind with the other kids not looking for pre-pubescent love. Science, English, and art classes were still held close to my heart; I wanted more than anything to be a marine biologist and an author on the side. Painting and drawing became an expressive outlet. And with every painting, science project, and English assignment I brought home, accompanied with my troubled, pre-teen mind, I was encouraged to see past the ignorant necessity of "love" and chase after my dreams. Besides, I could be anything I wanted to be when I grew up...aside from a cosmetologist.

Junior high was littered with striving to get straight A's, spending my free time reading the suggested, senior level books from teachers, and watching crime shows on A&E. I'd learned by now that being smart was important to me, especially after entering the gifted program, so I decided to leave my old friends behind. The library was my favorite place in the world, and now I was dreaming of pursuing a career in forensics and criminology. "CSI: Miami" glorified the life of a forensic scientist, and I wanted more than anything to be the one who helped put criminals in jail. The life of the criminologist was the life for me, because I could be anything I wanted to be when I grew up...except for a cosmetologist.

And now, it's my senior year. My life has changed dramatically over the past four years; being encompassed by dramatic minds and trivial problems while still trying to shoot for the stars is never the easiest thing. I'm not the first to do it, and I certainly won't be the last. This year revolves around a heavy class schedule, frequent visits to the counselor, and a desperate attempt at trying to pin the college right for me. I spend hours researching colleges and scholarships, hoping to be able to afford my desire for an education. I rely on the little things to pull me through: my best friend, reading, and Rubik's cubes.

Now, I dream of going far places, outside of my poverty-filled town called Hollister. I dream of becoming a medical examiner and restoring order in people's lives. I aspire to make a difference in a life of pain and suffering, to provide answers to those who need them. Whether it be the world or one person, all that matters to me is that I can make a change or inspire someone else. Because everyone deserves to dream. Because anyone can truly become what they want to be when they grow up...even if it is a cosmetologist.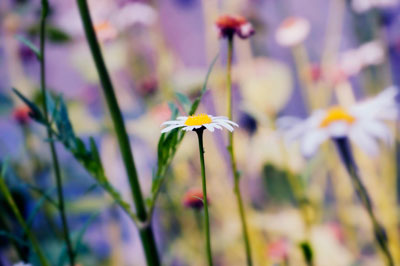 © Madalyn W., Holliston, MA