Eleven Thousand, Two Hundred Forty-Nine Feet
May 24, 2011
Eleven thousand, two hundred forty-nine feet.
Up here, the air is thin, the stars are brilliant, and the emotions are raw. Standing above the clouds, above the entire world, it seemed that nothing stood between me and the impossible, the improbable. I had climbed a mountain, in every literal and metaphoric sense of the term. I let out a small shriek which quickly turned into an absolute giggling fit. The ear-to -ear smile seemed to be impressed upon my face as I gaped at my surroundings. The first thought in my mind? This must be what it means to be alive.
Partially from exhaustion, and partially from a sudden feeling of overwhelming exhilaration, I collapsed. As the snow gave way to the weight of my body, time slowed to a near halt. I could feel everything; every heartbeat, breath, and pulse. Because of this I am unsure of exactly how long I spent in the snowfield. Whether it was a second, a minute, or an hour, is insignificant.
Had I been asked that night to describe the change that occurred within me, I most likely would have replied with an aimless account of an adrenaline rush. Immediately following my descent of the mountain I felt no different, besides the ache in my calves and tension in my shoulders. Gradually however, I became aware of a new, untapped confidence. Although I had never been one to shy away from a challenge, at least not when it originated from something I enjoyed, there was always an element of doubt laced with my seemingly adventurous nature.
This was more than an adrenaline rush; it was a liberation. I had released something that was preventing me from becoming that person who climbs mountains, who does extraordinary things. A lifetime of fear and insecurity had been lifted from me.
I left my all my doubt behind that night, at eleven thousand, two hundred forty-nine feet.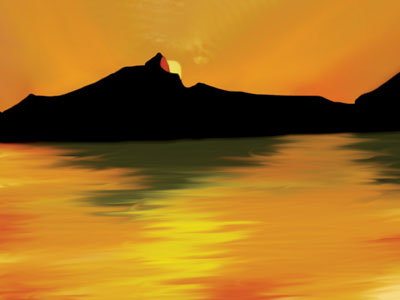 © Rachel M., Camarillo, CA